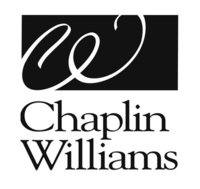 Without doubt, Carlton Dunes is THE Amelia Island Address.
AMELIA ISLAND, FL (PRWEB) October 25, 2012
The Amelia Island lifestyle, that almost legendary blend of sun, sea, and sophisticated relaxation, isn't just for single-family home owners any more. Those who want to experience all the region has to offer may now choose one of two exclusive Amelia Island condominiums available next door to the Ritz-Carlton Hotel at Carlton Dunes Villas, represented by Prudential Chaplin Williams Realty.
The tower at 1101 Carlton Dunes, with its oval windows and curving balconies, evokes classic Art Deco architecture. Inside, the panorama of stunning water views is perfectly matched to the thoughtful room design and elegant décor. With four en-suite bedrooms in addition to the oversized master suite, this unit offers over three thousand square feet of living space, perfect for an active family or frequent entertainers.
At 1101 Carlton Dunes, the high-ceilinged entry leads between pillars to the living room and its ocean views. A breakfast counter graces the kitchen, where natural maple cabinetry surrounds the center island. There is also a breakfast nook for casual meals. The formal dining room features plantation shutters, attractive and practical. Crown and ceiling moldings, niches, and sconces beckon the eye, while serene ceramic tile makes for cool floors that reflect light.
In the master bath, a raised tub and frameless shower add to the ambience. The master itself features recessed and pendant lighting, and provides enough room for a sitting area or study. Pale neutrals carpet the bedrooms, and every bathroom is complete with tub and shower.
As a single-level condominium, this is a livable home for everyone. Its placement on a lower floor affords the homeowner closer views and easier access to the beach that is only steps away. In addition to its front terrace, which boasts more square feet than others in the tower, there is a side terrace that is unique to this unit.
Next door, at 1301 Carlton Dunes, a three-bedroom, four-bath condominium is also on sale. Here is a pampered unit with an updated kitchen featuring bright blue tile and cherrywood cabinetry. The white-on-white master bedroom seems designed for peaceful dreams, while an adjoining terrace presents space for meditation or yoga while contemplating the Atlantic. Split-bedroom architecture translates to tranquil nights and quiet days. From a practical viewpoint, the enclosed laundry center offers a deep utility sink, while two covered parking spaces provide protection from rain or wind while unloading or unloading.
Because these properties are represented by Prudential Chaplin Williams, buyers know to expect a high level of experience and professionalism. As longtime leaders in Amelia Island real estate, Fernandina Beach homes, and properties throughout Yulee and Nassau County, Prudential Chaplin Williams specializes in helping sellers realize the best return on their investment, while at the same time aiding buyers in moving into their dream homes. Those interested in buying or selling local property would do well to rely on their expertise.
About Chaplin Williams
Prudential Chaplin Williams Realty is a full-service real estate brokerage serving all of North East Florida and headquartered on Amelia Island. Chaplin Williams Rentals is a full-service professional property management company also located on Amelia Island, Florida. Both companies were established by owners, Dee Chaplin and Hugh Williams. For more information, visit Prudential Chaplin Williams Realty online at http://www.chaplinwilliams.com or call 904-261-9311. Call Chaplin Williams Rentals at 904-261-0604 or visit http://www.chaplinwilliamsrentals.com