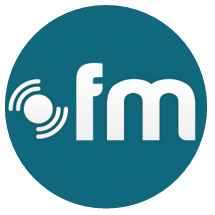 Whether listening Online via their .FM sites or Over the Air on the FM dial, Toronto does have some of the most exciting and innovative online
San Francisco, CA (PRWEB) October 11, 2012
BRS Media, a diverse and growing media e-commerce firm that helps traditional and interactive media companies build and brand on the power of the Internet, today announced that dotFM, the .FM top-level domain registry, recommends a number of great .FM stations to "Tune In" during next week's ICANN (Internet Corporation For Assigned Names and Numbers) meeting in Toronto.
Canada's Premier Jazz Station, JAZZ.FM 91 is among the most popular and innovative jazz stations, as well as, the only station broadcasting real jazz 24-7 in Canada. Founded in 1949, CJRT-FM broadcasts 40,000 watts from CN Tower and worldwide online at http://www.jazz.fm.
CKGE-FM at 94.9 in the Greater Toronto Area is "94.9 The Rock, Rockin' the GTA!" and Rockin' the world at http://www.therock.fm.
From Downtown Toronto to Ajax and Oshawa, CJKX-FM KX96 plays New Country at 95.9 and online http://www.kx96.fm.
CJSA-FM is 101.3 Diversity FM 101.3 North America's only South Asian owned and operated FM radio station, servicing 20 ethnic groups in more than 24 languages. On Air & Online at http://www.cmr.fm
Plus, Campus and community Radio from CI University of Toronto 89.5 CIUT-FM at http://www.ciut.fm and York University Campus Radio CHRY-FM at 105.5 and online at http://www.chry.fm
"The Toronto radio market has some of the most diverse and Innovative stations On Air and Online," remarked George T. Bundy, Chairman & CEO of BRS Media Inc. "ICANN participants are in for a rare 'radio' treat in Toronto, next week. From Rockin and Country to Canada's Premier Jazz Radio, these stations are what the future of On Air & Online Radio is all about. Whether listening Online via their .FM sites or Over the Air on the FM dial, Toronto does have some of the most exciting and innovative online .FM radio brands in the world."
BRS Media pioneered the 'multimedia' domain space since launching the .FM & .AM Top Level Domains over a decade ago. For 15 years, dotFM has provided the 'On-Air and Online' Industry with a professional, reliable, secure and stable 'Industry Specific' domain, while at the same time encouraging innovation, openness and creativity in the unparalleled multimedia namespace. This year, BRS Media embarked on a new endeavor to operate, manage and market the .RADIO Top Level Domain. We envision a .RADIO TLD experience that is professional, reliable and all-inclusive; with a deep history of encouraging innovation and openness in the domain space, not bureaucratically backwards. The plan to launch ".RADIO" follows ICANN's decision to expand the domain space beyond the standard .com, .net, and .org extensions.
About BRS Media Inc:
Based in the South of Market district (SoMa) of San Francisco CA, BRS Media (brsmedia.fm) is listed as one of the fastest growing privately held companies by the SF Business Times and Inc. Magazine for an astounding 5th consecutive year, its portfolio of Online properties includes: dotFM® & dotAM®, Brand Registry Services for media based .FM and .AM domains; dotRadio™, the new .RADIO top-level domain - an Innovative New Way to "Tune In" the Net; iDotz.Net domain registrar of all gTLD domains (.com .net & .org), as well as, boutique domains (.tv .co .me .la & .im); @Radio.FM & @Radio.AM, free Web based email services and the ever-popular Web-Radio, the leading portal for "tuning in" Radio on the Internet. dotFM, dotAM and dotRadio are either registered trademarks or trademarks of BRS Media, Inc.