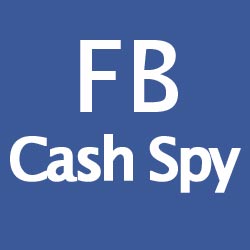 That's the advantage of Facebook. You can have that viral effect and when you get traffic to your site with FB Cash Spy, if it does go viral, you are actually building an email list at the same time.
Sydney, Australia (PRWEB) October 11, 2012
In a recent interview with WSO Backstage host Sean Kaye, FB Cash Spy plugin creator, Jean Paul talked about his passion for creating film and music are what drive his online business aspirations. The Ghanaian entertainer with Polish ancestry says that he loves nothing more than being in the spotlight, but doing so without the comfort of a strong financial backing is not quite as nice.
"Actually, what most people don't really know about show business is that it's very easy to be broke and famous. Most of the people you see on TV don't really have money as much as people think," said Jean Paul.
From there Jean Paul tells the audience about his eclectic mixed heritage, Polish and Ghanaian, and how he went from being a famous personality in Ghana on National TV to leaving it all behind to write a song for a charity in Poland. Ultimately this journey led him to settle in Hatfield in the United Kingdom where he turned his attention to online marketing.
Jean Paul says, "My main focus now is building a platform for musicians and entertainment people and hospitality-oriented businesses to promote themselves and to attract business using social media and using the mobile technology. So basically the Internet for me is mostly a tool to do other things. I don't focus entirely just on the Internet which gives me a broader perspective in business and marketing."
The idea of using the internet as a tool is what ultimately led Jean Paul to the creation of his latest plugin, FB Cash Spy. The product is focused on helping people build a better list by integrating directly with Facebook and exposing demographic and social information to help the site owner more intelligently market to the prospect.
"So once people click and go to the app they are immediately added to your list, they get to access to the content they want and then the plugin is going to collect some relevant information about them. Websites they have liked. All the groups they belong to. Their age, how old they are? Which path of the wall they are in? What activities they like? Things that they are interested in? What books they've read. What movies they watched? All this stuff is going to be collected for you by the plug in."
FB Cash Spy is available now and you can hear the interview with Jean Paul in full at wsobackstage.com or subscribe to it on iTunes.