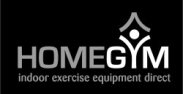 Our customers make big savings on the gym equipment up to 50 to 60% cheaper than retail stores
(PRWEB) October 11, 2012
Personal trainer and owner of Home Gym Equipment, Dean Piazza wants to emphasise the importance of staying fit on a budget. With most families struggling with the high cost of living, many people are cutting back on additional expenses, most notably, those expensive gym memberships. "We understand people are wanting to quit their gym memberships and invest more in exercise equipment at home" Piazza explains. Other concerns Piazza mentions that can benefit with a home gym investment are the alarming statistics of childhood obesity. Twenty eight per cent of children are now classified as overweight or obese. Sales of treadmills online, cross training equipment and exercise bikes have doubled in the past two years.
In addition, Piazza would like to attract busy working families to explore the alternative of home gym equipment and to realise the ultimate benefits of the purchase. One such benefit is the opportunity for an entire family to create a daily routine where they can all workout together and encourage each other to stay active. Piazza also explains, with the digital age offering an easy form of entertainment, its beginning to take its toll on the fitness and health of adults and children.
"There's no activity in sitting in front of a computer or mobile device and it's hard for people to get to the gym" says Piazza.
Studies have shown that working out at home can save valuable time. In the time it would take to drive to the local gym an entire workout routine at home could have been completed. Fitness experts also say the reason many people don't stay fit is the added excuse that the gym is too far, too expensive or they simply don't have the time. The benefit of having gym equipment at home eliminates those excuses and the privacy of a personal home gym can also eliminate the annoyance of waiting to use that exercise bike or cross trainer. In addition, the ability to challenge yourself at your own pace, without the added pressure of knowing others are waiting their turn should also come as a relief. Every fitness expert will agree that having the flexibility to utilise exercise equipment anytime without the added cost of a monthly membership is rewarding enough to encourage the decision to purchase fitness equipment for the home.
Home Gym Equipment has a unique arrangement by importing gym equipment directly from their manufacturer in China and selling them online through their website at wholesale prices.
"Our customers make big savings on the gym equipment up to 50 to 60% cheaper than retail stores" says Piazza. The company also says their customers are welcome to pick up the items at either of the companies Sydney or Melbourne warehouse locations. In addition they can also ship anywhere in Australia at a discounted shipping rates.
Home Gym Equipment Australia mission is to simply make fitness an affordable option for all Australians. For more information about Home Gym Equipment.com visit http://www.homegymequipment.com.au/
Dean Piazza has fifteen years of personal training experience. In addition he is also a winner of Australia's Personal Trainer of the Year award and a fitness expert for Australia's NineMsn Good Medicine.
To schedule an interview with Dean Piazza call 040-261-6684 or email dean (at) getfit (dot) com (dot) au