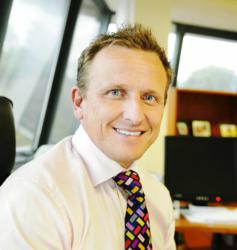 I don't have any doubt that we can continue to build on this success and reach greater heights in 2013
(PRWEB UK) 16 October 2012
2012 has seen an impressive start for Staffordshire based insurance broker Autonet Insurance. Despite financial difficulties the country has been faced with over the past few years regarding the on-going recession, the UKs largest independently owned van insurance broker has hit the ground running for its 14th year in succession.
Newly released figures show that in spite of rival competition from local broker firms as well as national competitors, business is most definitely on the up. The insurance market has always been a cut throat industry, with so many options for customers to choose from. Firms are continually striving to offer discounted deals to both new and existing clients in a bid to secure business.
Autonet Insurance, who have over 10 years' experience in the industry have many accolades to support their continued success as we approach the latter end of 2012. Now settled in their purpose built call centre with over 550 staff, plans for future development are already underway.
Figures from 2012 show that in the first 6 months alone, the organisation had written over 30,000 new insurance premiums. The largest proportion of this business was understandably written in England which accounted for 85.5%, of which 64.9% were new van policies. The North East region of England saw the highest amount of sales for the broker which made up 16.9%, closely followed by Anglia with 15.8%. Despite placing so much business within England, the ever growing insurance broker still offered insurance policies to Scotland and Wales totalling a combined percentage of 14.3, with the remainder being placed in the Channel Islands and Northern Island.
In all instances van insurance was the biggest seller. Having built up an array of strong relationships with some of the biggest names in the industry including Aviva, AXA and RSA, Autonet Insurance are able to offer their customers extremely competitive rates from their panel of insurers, specifically within the van insurance market.
Ian Donaldson, Managing Director of Autonet Insurance commented: "I am very proud of all the staff within Autonet Insurance who have worked extremely hard during 2012. We have excelled in every area of the business which is reflected in our sales figures to date. I don't have any doubt that we can continue to build on this success and reach greater heights in 2013."
Working tirelessly throughout the year, and continually seeking ways to improve all areas of the business, 2013 is no doubt going to see another fruitful year for Autonet Insurance.
© Autonet Insurance
Mark Bakharia