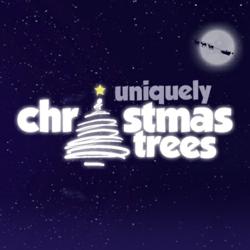 In 2011, lots of customers left it late to order which meant tight deadlines for delivery given the increased volumes. We feel it's wise to plan ahead, and by offering financial incentives we hope to avoid the rush
(PRWEB UK) 13 October 2012
A leading on-line Artificial Christmas Tree retailer has released details of discount codes it intends to offer customers in 2012.
Uniquely Christmas Trees have responded to on-going economic difficulties across the UK and Europe by offering discounts across their ranges in a bid to help stimulate the market and offer a reward to customers for purchasing on-line.
Uniquely Christmas Trees are now fully stocked and ready to begin shipping orders from their Cheshire-based warehouse to meet demand and encourage customers to order early to avoid the disappointment they may have witnessed in 2011 due to order and delivery cut-off dates.
Between the months of November and December - peak periods for Christmas shopping – customers can encounter technicalities in the order process due to the inevitable increase in demand for Christmas products.
Paul Myers, Sales and Marketing Manager of Denna Group, the central group that operates Uniquely Christmas Trees and Crackers, said: "We are pleased to be able to offer our customers these discount codes.
"We feel that by offering these codes we are giving customers a helping hand in what quickly becomes the most expensive time of the year - and with news of the economy struggling and with further cuts looming, we feel now is the ideal time."
Myers added that consumers should consider purchasing early this year to avoid any potential disappointment.
"In 2011, lots of customers left it late to order which meant tight deadlines for delivery given the increased volumes," he said.
"We feel it's wise to plan ahead and, by offering financial incentives, we hope to avoid the rush.
"Last year we also witnessed retailers impose caps on the volume of new daily orders as delivery slots in the Christmas week where snapped up. Furthermore, the uncertainty of the British weather can add further misery to what should be an enjoyable time of year.
"Courier firms have warned that there could be a repeat of last year's delays to Christmas deliveries. The courier industry is swamped at this time of year with four million parcels to be delivered per day. So it's a wise decision to get in there early and a discount certainly helps!"
Uniquely Christmas Trees handles and distributes all of its orders from their Cheshire warehouse and offer free delivery as standard on all Artificial Christmas Trees along with their discount codes.
Discounts available to consumers include a free 'mini' Christmas Tree, Free Christmas Baubles or a 10% overall order discount. In order to redeem these discounts, customers are required to enter the codes '10% discount', 'Free Mini Tree' or 'Free Baubles' at the checkout.