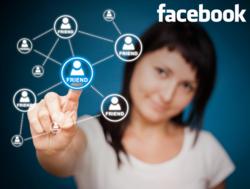 Not a quick fix (...) but it definitely helps newcomers by giving them a kick start and making them look established
New York, New York (PRWEB) October 16, 2012
Yes, friends can be bought... in the online world anyway. These days, the news is filled with celebrities and politicians that buy Twitter followers, Facebook likes and Youtube views.
How does it work? When people buy Facebook likes, where do they come from?
Mark Johnson, owner of http://www.Buy-More-Fans.com, reveals the secrets behind his business, and the various techniques used to increase your fans overnight.
1- Buying multiple Facebook accounts
Facebook, Twitter, and Youtube accounts can be bought in bulk. So if someone owns, for example, 100 000 Facebook accounts, this person can sell up to 100 000 Facebook likes on a single fanpage. Once payment is received, the seller 'likes' the buyer's fanpage from every single account.
2- Communities 'trading' Facebook Likes
Some sellers create communities of real people that 'trade' Facebook Likes between members. The process is very simple: "if you like my page, I'll like yours". The ratios have to be kept at 1:1, so everyone gains likes.
When people buy Facebook Likes, it is not a quick fix to replace the conventional targeted marketing efforts needed to build any successful venture, but it definitely helps newcomers by giving them a kick start and making them look established; which will most likely inspire trust from new potential customers and generate sales.
--
Buy More Fans™ is the world's largest supplier of social media fans, with over 10 000 satisfied customers since 2007.