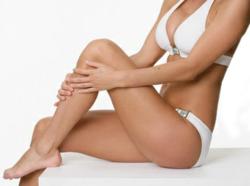 United Kingdom (PRWEB UK) 15 October 2012
The Hospital Group has observed a sharp increase in demand for vaginal surgery, according to its enquiry figures for September 2012.
The announcement follows the BBC's report in July 2012 that there has been a fivefold increase in labiaplasties in the last five years.*
Cosmetic gynaecology is one of the fastest growing cosmetic sectors in the US and now demand for its treatments, including labia reduction, vaginal tightening and pelvic floor surgery, is increasing in the UK.
The Hospital Group, which launched a range of gynaecology services in June 2011, has seen the popularity of these procedures grow markedly, particularly among mothers.
Marcos Sforza, Hospital Group cosmetic surgeon and member of the International Society of Aesthetic Plastic Surgeons, said: "In September 2012, we saw a staggering 56% rise in cosmetic gynaecology enquiries compared to September 2011.
"Coinciding with this, we have seen a 25% increase in breast uplift procedures and 11% increase in tummy tuck procedures. All of which are common post-pregnancy procedures, suggesting that women are becoming increasingly body-conscious after childbirth.
"Many cosmetic gynaecology treatments are aesthetic, altering the appearance of the labia or perineum area. However, some address functional issues. For example, after childbirth, the labia may become longer which can result in dyspareunia (discomfort during sexual intercourse) or pain during physical exercise. A lack of pelvic floor tone can also lead to urinary incontinence and loss of pleasure during sexual intercourse.
"From helping to regain self-confidence to relieving pain and discomfort, there are many different reasons why more and more women are considering vaginal surgery," Marcos commented.
Consultant Gynaecologist at The Hospital Group, Nicholas Morris added: "This is not just a cosmetic issue. Many women feel that their vaginal function and tone changes following childbirth. They want to do something about this, and surgery is one option, and it works."
The Hospital Group's findings are borne out by research from the NHS. According to a 2009 report in the British Journal of Obstetrics and Gynaecology, the NHS carried out 1,118 labiaplasty operations (labia reduction/re-shaping) in 2008 – a 70% increase on the number of these procedures in 2007.
-Ends-
NOTES TO EDITORS
-The Hospital Group is the largest cosmetic surgery provider in Europe with 24 clinics across the UK, Ireland and Spain.
The company's range of surgical and non-surgical treatments and procedures include cosmetic surgery, obesity surgery, hair replacement and cosmetic dentistry.
The Hospital Group's Head Office in Bromsgrove, Birmingham is Dolan Park – the UK's largest state-of-the-art cosmetic and obesity hospital.
http://www.thehospitalgroup.org
-Marcos Sforza has performed over a thousand cosmetic surgery procedures at The Hospital Group. He is a renowned lecturer and researcher in cosmetic surgery, and mentors and trains new surgeons in Brazil.
http://www.thehospitalgroup.org/cosmetic-surgery/meet-surgeons/mr-marcos-sforza/
-The British Journal of Obstetrics and Gynaecology (BJOG) is an independent publication owned by the Royal College of Obstetricians and Gynaecologists (RCOG). The Journal publishes original, peer-reviewed work in all areas of obstetrics and gynaecology. Its aim is to publish the highest quality medical research in women's health, worldwide.
*'The rise in women seeking a perfect vagina' BBC article, 24 July 2012
http://www.bbc.co.uk/news/health-18947106
For further information and all press enquiries please contact:
Victoria Kidd at The Hospital Group, vkidd(at)thehospitalgroup(dot)org (0121 445 7505)