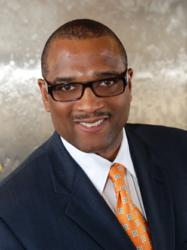 It is an honor to be included among the 30 2012 Champions of Diversity, particularly with two of our outstanding directors.
Boston, MA (PRWEB) October 13, 2012
Dr. Fred McKinney, President and CEO of the Greater New England Minority Supplier Development Council (GNEMSDC) was selected by Diversity Plus Magazine as one of the thirty (30) Champions of Diversity of 2012.
Paul Lachhu, Publisher of DiversityPlus Magazine stated, "Each award winner is applauded by peers and organizations such as NMSDC and WBENC for their exceptional efforts. The 2012 DiversityPlus awards mark the sixth year the magazine has named Champions of Diversity. The competition continues to intensify each year, reflecting the quality of leadership and expanded efforts to build successful Supplier Diversity programs and processes."
William Boodry of Liberty Mutual and Joseph Souza of Foxwoods were also selected as 2012 Champions of Diversity by DiversityPlus. Both Mr. Boodry and Mr. Souza are members of the board of directors of the Greater New England Minority Supplier Development Council and both gentlemen are leaders of their company's supplier diversity efforts.
Dr. McKinney has been President and CEO of the GNEMSDC since 2001. Prior to that, Dr. McKinney was a member of the faculty of the University of Connecticut School of Business. Dr. McKinney also served on the Council of Economic Adivsers in the Carter Administration. Dr. McKinney has a Ph.D. in economics from Yale University.
The GNEMSDC is the regional affiliate of the National Minority Supplier Development Council. The mission of the NMSDC network is to increase procurement opportunities for certified minority businesses, and to grow the scale and capacity of minority businesses by connecting them to corporate America.