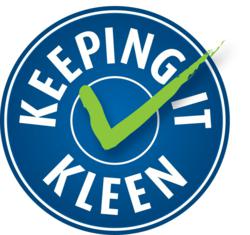 Until these grades are nationwide, Keeping It Kleen will provide inspection information that consumers are looking for,"
Conklin, NY (PRWEB) October 17, 2012
Whether the sushi is to die for, or the wait staff was friendly or not, consumers today are more concerned with the cleanliness and safety of a restaurant when dining out than just a review of the food on Yelp. Now, thanks to the efforts of Keeping It Kleen, diners have a simple online tool to help them determine the cleanliness and safety of any restaurant they visit, whether at a favorite local grill or at an unknown eatery visited while on vacation.
Keeping It Kleen, a site dedicated to food safety, has launched a nationwide health inspection database that is comprehensive and easy to navigate.
Diners can access any county health department information from across the U.S. right on Keeping It Kleen's website. Similar to a customer review on Yelp, health inspection reports can be easily accessed and reviewed to determine if the restaurant is a safe choice for dining.
Now, more than ever, patrons are asking more questions about a restaurant's cleanliness before dining and are expecting some level of transparency when it comes to health inspections. Municipalities are responding to this consumer trend asking for more restaurant inspection accountability. In 2010, New York City adopted the letter grade system to improve communication about restaurant food safety practices with the public, promote greater compliance with food safety rules by staff and ultimately reduce food borne illness. According to a Baruch College at the City University of New York poll, 88 percent of New Yorkers factor the letter grade into their decision about where to dine out.
"For those dining in letter grade areas such as NYC, this system is a great customer resource that aids in their decision process" reports Julie Lovelass, Keeping It Kleen's Director of Operations. "But for those outside the letter grade area, the online database is even more important because it provides consumers with the transparent information they are demanding" notes Lovelass.
Keeping It Kleen's comprehensive nationwide health inspection database can be accessed at no charge. The database contains links to any and all online inspections that are posted on the internet. Restaurant customers can review current health inspections and make an educated decision about where to dine, or not dine, from the Keeping It Kleen Health Inspection Database found at http://www.keepingitkleen.com
A 2012 Zagat survey reported that 81 percent of individuals surveyed nationwide are in favor of restaurants being required to post health letter grades. "Until these grades are nationwide, Keeping It Kleen will provide inspection information that consumers are looking for," adds Lovelass.
To learn more, visit http://www.keepingitkleen.com