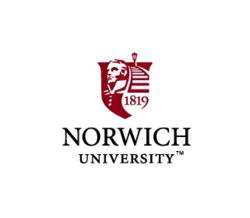 Northfield, VT (PRWEB) October 11, 2012
Norwich University's Semper Fidelis Club raised $4,000 to be split evenly between the club and an NROTC inaugural scholarship from this year's Walter N. Levy Challenge, a Marine endurance race held on campus last month.
Two hundred forty-seven people participated in the race held on Sept. 22, through 6.5 miles of tough challenges including the steep grade of Hill 488; Quang Nam mud crawl; Rock Pile ammo resupply mission; pull-up challenge; Hue City ruck run; and the Da Nang serpentine.
This was the first year the challenge was open to the public. It is named for Walter N. Levy, who attended Norwich University in 1960 and was a Marine Corps Second Lieutenant Infantry Officer when he was killed in action on September 18th, 1965 in Quang Nam Province, South Vietnam.
The money raised will go to the Semper Fi Fund, and $2,000 will go towards the Walter N. Levy NROTC Scholarship to be awarded this semester to an outstanding NROTC Midshipman on a commissioning path.
"The funds raised are going to two great causes – one to financially assist a top student, and the other to help get wounded Marines and Veterans back on their feet," said Semper Fidelis Society President Nicholas Losapio. "The fact that we could donate this much and still put on a fun and challenging race is more than I could have hoped for."
Norwich University is a diversified academic institution that educates traditional-age students and adults in a Corps of Cadets and as civilians. Norwich offers a broad selection of traditional and distance-learning programs culminating in Baccalaureate and Graduate Degrees. Founded in 1819 by Captain Alden Partridge of the U.S. Army, Norwich University is the oldest private military college in the United States of America and the birthplace of our nation's Reserve Officers' Training Corps (ROTC). http://www.norwich.edu