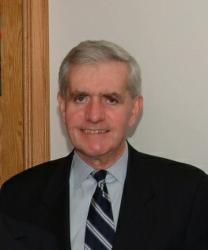 Texting while driving is an unsafe practice. Please refrain from sending or receiving texts while behind the wheel of a car. Be safe. It can wait.
Albany, NY (PRWEB) October 12, 2012
The Edward P. Ryan Law firm, based in Albany, New York, is encouraging drivers all over the state to adhere to New York's distracted driving laws, paying special attention to the dangerous habit of texting while driving. The firm reminds New Yorkers of the legislation signed into law by Governor Cuomo in July of last year. That law beefed-up penalties for those caught composing or reading text messages on their smartphones while behind the wheel.
Attorney Ryan sees the issue as one of poor public perception coupled with the continuous stream of new smart phones entering the market. The recent introduction of the iPhone5 only exacerbates the problem as new users want to try out the phone's new features even as they're driving down the road. According to Ryan, one of the biggest hurdles in overcoming the texting while driving issue lies in the attitude of smartphone users.
"Unfortunately, while drinking and driving is still a problem, society looks with disdain on those arrested and convicted of doing so," he remarked. "Texting or reading data while driving is just as dangerous, yet the public views enforcement of the law as an unfortunate inconvenience rather than accepting the fact that it makes our roads safer."
The Edward P. Ryan Law firm also reminds New Yorkers they are ready to help anyone who ends up a victim of a distracted driver. They have years of experience as personal injury attorneys and in Social Security disability cases, having helped their clients to hold insurance companies and their negligent policyholders accountable.
About the company:
The Law Office of Edward P. Ryan was founded in 1978. Along with the principal attorney, Ed Ryan, the attorneys have represented thousands of clients in many areas of law, mostly focused in areas of personal injury and Social Security disability. With the primary emphasis of the firm representing individuals injured due to the negligence of others, it is the firm's policy to obtain a jury verdict unless the insurance carrier has offered an adequate settlement. Types of cases include product liability, auto accidents, slips and falls, and numerous other areas involving serious injury or wrongful death. It it the firm's policy to advance costs necessary to prosecute the case and to be repaid from the settlement or jury verdict proceeds. For more information visit their website at http://www.edryan.com.