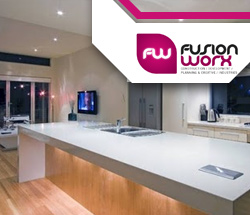 Investing in construction can help this economy break out of the financial crisis
Blackpool, Lancashire (PRWEB UK) 15 October 2012
Fusion Works Builders in Blackpool are backing the CBI in their latest quest to urge the government to listen to their recession solutions.
In fact only two days ago, Mark Prisk the new housing minister for the government was presented with the facts from the Homes for Britain Campaign that claims for every single pound invested in the housing market another three pounds will be released into the economy.
This campaign is not only backed by Fusion Worx the Lancashire Builders but also by big names in the industry such as the RIBA, the National Housing Federation and Crisis – the Chartered Institute of Housing and Homeless. All participants argue that the economic crisis will be alleviated with more homes built to provide for the housing crisis.
It is true that if the house market received a boost the economy would thrive, however this isn't the only benefit.
Currently there are nearly two hundred thousand unemployed builders and this is costing the government eight billion pounds a year. If the government invested in new housing not only would they be a welcome surge to the economy, many skilled labourers and construction workers would also become employed again.
Andrew Brown, the person to see Preston Builders work define the city completely supports this campaign, he says, "it's a fact that ninety pence out of every pound spent on construction goes back into the local area. Along with this we pride ourselves on training and hiring apprentices and skilled workers to give Blackpool a boost. I think if the government invested more in housing we'd all benefit, not just the builders and the homeless but school leavers, unemployed labourers and construction workers and of course every business in the local area."
It seems Andrews views are shared by MP Jake Barry who thinks construction is the best way to bring Britain out of recession, he pointed out that over 90% of products used in this country are actually manufactured here in the UK, so if Britain did start building again even factory workers, steel works, masons and ironmongers would feel the benefits.
Fusion-Worx is a Lancashire based group of professional industry professional's ranging from builders to joiners, to electricians to plumbers. Fusion has the ability to take on both domestic and commercial projects no matter what size the job is or what it entails. From a simple house conservatory to a restaurant or shop rebuild of re furnish we can take on and manage all work.
Blackpool builders Fusion Worx have an unrivalled local reputation for providing quality building services to the commercial and residential sectors, from small jobs to fitting one window, to full extensions and complete property developments from the ground up.
For more information visit http://www.fusion-worx.co.uk