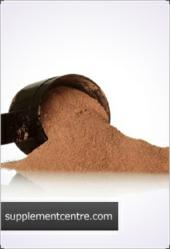 Zinc should be part of every diet
(PRWEB UK) 15 October 2012
The supplement centre have seen their sales of zinc and products containing zinc rocket this week due to the news reported on the 10th of October in Science Daily that claims the lack of zinc in ageing human's body is related to a weaker immune system, aging and many other diseases such as heart disease and cancer.
This research was conducted by the Oregon State University and the OSU college of Public Health and Human Sciences. It reveals that zinc should be an essential supplement taken by people of all ages especially those in training or over the age of forty.
The Supplement Centre have always understood the healing powers behind zinc as they include it as a mineral in their best protein powders and whey protein mixes. They give advice to body builders when undergoing intensive training to include zinc in their diet as an essential as it repairs any damaged muscle and enables the body to transform itself from fat into lean strength. It is estimated that at least forty per cent of the population globally are deficient in zinc consuming much less of the recommended daily amount of 11 mg for women and 8mg for men.
The ability to absorb zinc also declines with age and there are not many foodstuffs where it is readily available on a daily basis. Meat and fish contain zinc yet vegetarians and vegans would have a difficult time trying to source the mineral through food alone.
This is worrying as the findings of this study indicate that almost every disease is linked to the lack of zinc in a diet, as Emily Ho, an LPI principal investigator points out, "We've previously shown in both animal and human studies that zinc deficiency can cause DNA damage, and this new work shows how it can help lead to systemic inflammation, some inflammation is normal, a part of immune defence, wound healing and other functions," Ho reassured us, "But in excess, it's been associated with almost every degenerative disease you can think of, including cancer and heart disease. It appears to be a significant factor in the diseases that most people die from."
The deatils of the study can be found at http://www.sciencedaily.com/releases/2012/10/121001141003.htm
Adam Latham the founder of The Supplement Centre agrees completely, he says, "I'm glad we've seen a rise in this supplement and products containing it. Our meal bars, drinks, discount supplements UK based and multivitamins all contain the RDA of zinc along with our protein shakes and powders. When you view whey protein you will see it plays an important part in the mix. This is because we've always been aware that when putting your body under rigorous training you need your immune system to work at its best, Zinc is ideal for this and now it seems it will also fight the signs of ageing too, another bonus!"
Supplement Centre is the UK's premier discount supplements shop. Based in the North West, with over 6,000 square foot we hold a vast array of whey protein, creatine, weight gain, fat loss and many, many other products. Opened in 2001 our fast delivery and excellent customer service soon became a hit, not to mention our super low prices. All top brands of whey protein, creatine, weight gain and fat loss supplement with a huge discount.
For more information please visit http://www.supplementcentre.com