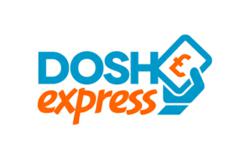 Research is vital when choosing a provider and it is important to see which provider can provide the fastest internet speed.
(PRWEB UK) 11 October 2012
The company will cut its broadband connection fee from £80 to £30 over a period of six months from January to June 2013.
The changes will apply to all new fibre broadband connections where the subscriber takes out copper based phone services on the network. However broadband providers are not obliged to pass on the connection savings to their customers.
With this in mind, Dosh Express has released tips on how to save money when choosing a broadband provider.

Most broadband providers' contracts will last a year or eighteen months so it is important to shop around before selecting a deal. It is essential not to get tied down to a contract that holds no benefits or is not tailored to individual needs.
Some companies may charge a migration fee to transfer their service, however many companies now do this for free as they want to encourage business. It is worth checking the small print when considering broadband providers before it is installed.
When changing providers, a Migration Authorisation Code is needed from the current provider to allow a quicker switch. This is easily obtained by phoning the current provider and can sometimes result in being offered a more competitive deal by the existing provider.
It is import to select a data package that meets the needs of the user. If the internet is only needed to check emails and some browsing, less data allowance is needed and will mean a cheaper deal. If the internet is needed for downloading music and watching TV online, a higher bandwidth will be required.
Research is vital when choosing a provider and it is important to see which provider can provide the fastest internet speed in a particular area. Internet speed largely depends on area, the number of people using the internet in a household and the time of day.
Dosh Express is the Honest Lender, helping you get to payday. Based in Derby, in the Midlands, the company's mission is to provide a great lending service to thousands of our happy customers and be a great place of employment for our staff. Please visit doshexpress.com to apply for a loan, and if you are approved cash is usually deposited in your account within minutes, subject to status. Dosh Express, the trading name of Dosh Express Limited, is a consumer lender offering short-term payday loans, is a member of the Consumer Credit Trade Association (CCTA), and is licenced and regulated by the Office of Fair Trading.