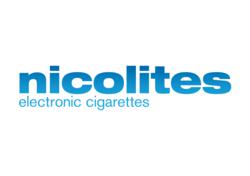 The ban is aimed at reducing smoking between young people
(PRWEB UK) 15 October 2012
The tobacco giant, Sinclair Collis Ltd, lost its attempt to overthrow Scottish government legislation banning cigarette machines in the country, when its appeal was rejected by appeal court judges on Wednesday October 10 (Sinclair Collis v. The Lord Advocate CSIH 80 P576/10).
MSPs passed legislation outlawing cigarette vending machines in 2010. The ban was due to start in October 2011 but was challenged in the Court of Session last May, with the tobacco company arguing it was against the European Convention on Human Rights. The company lost the challenge and launched the ultimately unsuccessful appeal.
It is estimated that 36 million cigarettes a year are sold through 6,500 machines in Scotland. The ban is aimed at reducing smoking between young people.
With Scotland often a UK leader is smoking legislation, Nicolites will be interested to see if the UK follows Scotland's law change. Managing Director, Nikhil Nathwani said:
"Scotland is a UK leader in introducing measures aimed at discouraging smoking. They introduced the indoor smoking ban before the rest of the UK. An electronic cigarette can offer an alternative to tobacco and can be recharged as well as used inside, which would be ideal for those looking to quit in light of the ban. We hope this legislation helps cut down smoking in Scotland are interested to see if the rest of the UK follows in their footsteps."
Nicolites is now the leading and most widely available brand of electric cigarette in the UK; they have formed business partnerships with many of the largest retailers to bring these wonderful innovations right on to the doorstep of every person in the country. Established in late 2007, Nicolites has grown into a multi-million pound company with international distribution networks and continues to grow at a phenomenal rate.