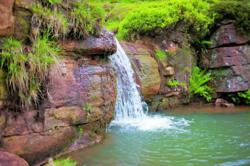 With so many things to do in the Peak District, where do you start?
Peak District, UK (PRWEB UK) 12 October 2012
With new pages added, Peak District Online just got a little bit bigger, offering more things to do in the Peak District than ever before.
"With so many things to do in the Peak District, where do you start?" asks James Dobson, director and photographer for Peak District Online." We already had a huge section of things to do in Derbyshire, but we've added a lot more pages recently, making the choice even greater now. Our team here know it is their a job to give visitors to our website inspirational ideas, providing contact details for venues and attractions and basically opening eyes to just how exciting the Peak District can be."
The family run company know the Peak District inside and out, having all lived and worked in the area for most of their lives. They feel this is very important because they can discover the attractions for themselves, and pass on first-hand experiences to visitors to the area who may not have been before.
"We have all manner of outdoor pursuits, including boating and sailing, rock climbing and cycling in the Peak District," explains Steve Wake, fellow director at Peak District Online. We even have Peak District shooting and plenty of helpful advice and a few ideas to get you under way to enjoy your holiday better. For those interested in a more leisurely sport such as cricket, horse racing, or simply admiring the landscape whilst walking, our team can point you in the right direction and tell you more about Peak District villages or wilderness you want to visit."
According to the experts who, it's safe to say, know a fair bit about Derbyshire, the Peak District online team share their things to do list gladly, offering inside information but also promoting local businesses at the same time.
"We're very proud of our status as being the UK's largest holiday accommodation directory for the Peak District but our website is so much more than that," says James." We have made it our mission in life to be the best website dedicated to all that is Peak District and with unique visitor numbers reaching dizzying new heights at the moment, we thought it only fitting we provided more pages of those holidaymakers who needed a bit of physical exertion to wind down from the daily grind. Our brand-new pages include picnic sites, where to find waterfalls, tank driving, to balloon rides, gardening, and creepy caverns. The Peak District has got it all and we aim to shout about it."
New pages are promised on a weekly basis, so keep up-to-date and keep checking back to http://www.peakdistrictonline.co.uk and find out news as it happens.