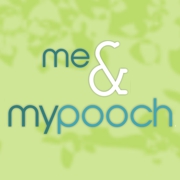 "The greatest pleasure of a dog is that you may make a fool of yourself with him and not only will he not scold you, but he will make a fool of himself too."

-Samuel Butler
Worcester, MA (PRWEB) October 16, 2012
Paws Enterprises LLC is a full-service e-commerce pet supply company dedicated to consistently providing high customer satisfaction by rendering excellent service, quality of dog supplies at an acceptable price. We will maintain a friendly creative work environment that respects diversity, ideas, and hard work.
The timing is right for starting this new venture. Animals are playing a larger role in our lives, and working people are choosing to provide them with a good life. Loving families with active pets and an active conscience are in search of better lives for their pets and peace of mind for themselves, causing busy animal lovers to flock to an ever-growing number of pet supply websites.
There is nothing better than buying gifts for you and your 4 legged friends! Paws Enterprises LLC has two new sites to help you do just that. Me and my pooch, which can be found at: http://www.meandmypooch.com is a moderately priced site and has loads of items to keep your pet warm in the winter, along with beds and blankets and owners gifts. Me and my pooch also has a dog of the month section where we will feature a different dog each month that come from our customers that would like to share their story with us. Customers are also able to follow us on facebook and twitter, our handle on twitter is @MeAndMyPooch and follow our blog at http://www.meandmypooch.wordpress.com. Then we have our second site which is http://www.elegantdogboutique.com, who is always updating the products we have to pamper your pooch. Elegant Dog Boutique offers higher end products such as dog must haves and accessories. Our customers also may follow us on facebook and twitter, our handle on twitter is @ElegantDog and read our blog at: http://www.elegantdogboutique.blogspot.com.
Paws Enterprises LLC is a small online company, founded in 2012, that hosts two websites that are dedicated to pets and dogs in particular. We are here to bring the convenience of shopping online for all your pet supply needs. Paws Enterprises LLC also wants to be able to offer as much information as we can on the internet that pertains to dogs, owning dogs and their care through our blogs and social media sites.