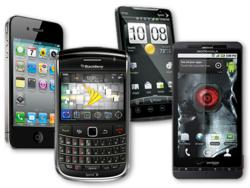 (PRWEB UK) 12 October 2012
According to police statistics around 300,000 mobile phones are stolen in the UK each year. In fact this figure is almost definitely higher taking into account the number thefts that may go unreported. Protect your bubble shares some top tips that can help prevent a theft or in the event of a theft.
Password Protection
The first and most simple step towards protecting a mobile phone is to add a pin or password protected lock to the device.
Remote Locate
There are a number of apps and services available that can help locate a mobile phone when it has been lost or stolen. Find My iPhone is the service from Apple that is included free with iCloud. It uses embedded GPS technology to track the device plus it can be used on most Apple devices included iPod and Apple Mac's. Where's My Droid is the android offering which tracks and turns up the ringer volume to its maximum. Lookout available on both iPhone and Android is similar and come as an app with the added feature of sounding an alarm to find items close by.
Wiping data
Remotely wiping a mobile phone will remove all private data on the phone protecting the data from opportunist thieves. This service is included on Where's My iPhone and the Pro version of Where's My Droid . Gadgettrak another anti-theft app can remotely wipe personal data on smart phones plus it allows remote operation of web-cams and mobile cameras to take pictures collecting crucial evidence to help catch the thief.
Elude Theft
If out an about, keep mobile phones out of site, this will help keep the phone safe from the preying eyes of a thief. Best not to keep mobile phones in back pockets especially in crowded places and when sending a text message use both hands as a tighter grip and a less open body could be a good deterrent.
The best way to get total piece of mind is to get mobile phone insurance. Protect your bubble offers great value mobile phone insurance covering, theft, breakdown, accidental damage and as an optional extra loss.
Sources Guardian website, Jan 2012
guardian.co.uk/money/2012/jan/20/phone-snatchers-iphones-thieves-bikes
2000 Respondents in Onepoll survey conducted by Protect your bubble
Protect your bubble is an online gadget insurance provider, specialising in great value insurance cover for Smartphones, iPhones, laptops, , mobile phones, cameras and much more.
Quotes can be obtained for your gadgets via the following URLs:
Mobile Phone Insurance: uk.protectyourbubble.com/gi-mobile-phone-insurance.html
iPad Insurance: uk.protectyourbubble.com/ipad-insurance.html
iPhone Insurance: uk.protectyourbubble.com/ip-iphone-insurance.html
Find Protect your bubble UK on the following social networks:
Facebook: facebook.com/ProtectYourBubble
Twitter: twitter.com/protectyrbubble
YouTube: youtube.com/protectyourbubble