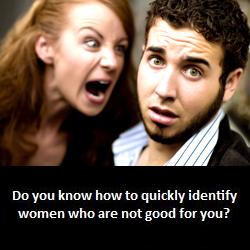 Women cheat on men for the same reason that men cheat on women: Enjoyable, satisfying sex. If a woman's husband or boyfriend does not handle his business in bed, a woman is going to cheat. End of story.
Chicago, IL (PRWEB) October 12, 2012
One book author has had enough of men being labeled as "liars" and "cheaters" when it comes to love, sex, dating, and relationships. "Women lie to men just as much as men lie to women ... and in the 21st Century, surveys show that women are now cheating just as much if not more than men are. The media needs to become more objective and balanced toward the strengths and weaknesses of each gender," says Alan Roger Currie, author of the new eBook entitled, "The Possibility of Sex: How Naive and Lustful Men are Manipulated by Women Regularly".
Just one day after Currie's new eBook was released on October 4, 2012, it was listed in Amazon.com's Top 100 bestselling Kindle eBooks in the categories of "Sex," "Interpersonal Relations," and "Mate Seeking." In the "Sex" category specifically, Currie's new eBook was ranked as high as #7, which is the highest sales ranking of any paperback or Kindle eBook that Currie has published.
"There are dozens of dating advice books geared toward women about what types of men they should avoid interacting with, but you will be hard pressed to find even one or two books that help single heterosexual men identify the 'red flag' characteristics of women," added Currie, who published his first paperback, "Mode One: Let the Women Know What You're REALLY Thinking" in March 2006.
Currie's new book is only available right now in the Amazon.com Kindle eBook format, but Currie plans on releasing his new book as a paperback in January 2013. The new eBook is available for only $3.99 until October 31, 2012, and then will go up to $7.99 on November 1, 2012. Amazon.com customers who are members of their "PRIME" program can read Currie's new eBook for free.
Currie's latest book is designed to help single men as well as men who are romantically involved or newly married. Part One of his new book is geared toward helping single heterosexual men in today's dating scene quickly and effectively identify women who are looking to do nothing more than engage in manipulative 'head games' with men.
In the first four chapters of the book, Currie highlights women who he refers to as "Timewasters". A 'Timewaster' is a woman who is very vague, ambiguous, or wishy-washy about her sexual desires, interests, and intentions with a man.
"The easiest way for a woman to toy with a man, and mislead and manipulate a man, is to tease him with what I refer to as 'the possibility of sex.' This is a woman who, by design, does not communicate with men in a manner that is upfront, specific, definite, or straightforwardly honest. These women purposely remain vague and ambiguous," said Currie, who is also the host of the most listened to talk radio podcast program in the category of "Romance" and "Dating & Relationships" on the BlogTalkRadio Internet Radio Network. Currie's show is entitled, "Upfront & Straightforward with Alan Roger Currie," and it airs live every Thursday evening at 10pm EST / 7pm PST.
Part Two of the book is more helpful to men who have a wife or girlfriend, and the latter five chapters discuss and describe women who are "gold diggers," "man thieves," "drama queens," "man-haters," and "liars and cheaters." Currie adds, "I am so tired of female dating experts suggesting that women only cheat when there is an 'emotional void' in their relationships or marriages. That is hogwash. The vast majority of the women who I know who have cheated did so for the same reasons as men: enjoyable, satisfying sex. If a woman's husband or boyfriend does not take care of business in the bedroom, a woman is going to cheat. End of story."
Visit Amazon.com at http://www.amazon.com/Alan-Roger-Currie/e/B002BLQ9Q0/ or http://www.modeone.net