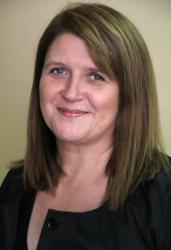 The Ernst & Young awards are regarded as one of the most prestigious and to win for both the Midlands and the UK in our categories is something we are very proud of.
(PRWEB) October 12, 2012
Now in their 26th year, the Ernst & Young awards celebrate many of the world's most dynamic and successful companies, along with the pick of the most inspiring entrepreneurs.
Tracy Lewis won the reputable award for her role in shaping Eveden into a worldwide business. The company is the UK's largest lingerie and swimwear designer and manufacturer, with products now available in over 50 countries. Eveden incorporates the lingerie brands Freya, Fantasie, Fauve, Goddess, Elomi and Huit, with a focus on fuller bust and full figure collections. The business recently became a subsidiary of Japan-based lingerie market leader Wacoal Holdings Corp.
Ernst & Young's Adrian Roberts, a partner sponsor of the award scheme, described how Lewis's vision and ambition has helped Eveden to evolve from a UK-centric company into a globally recognised house of brands.
The Eveden Chief Executive had to meet several criteria to be considered for the award. The Ernst & Young Entrepreneur programme sets out to recognise business leaders who have the passion, vision and drive to succeed; who can be a compelling leader and responsible for the company's success; and who are based or have their chief operations in the UK.
This was the second Ernst & Young award Tracy Lewis received in the space of a few weeks. In September, she was presented with the Entrepreneur of the Year Award for best consumer product business in the Midlands.
After collecting her latest accolade, Tracy Lewis said, "It has been such a busy and exciting year for Eveden, so it's fantastic for everyone in our company that we have been recognised as a leading UK-based business, we have successfully extended the reach of our brands to be global household names. The Ernst & Young awards are regarded as one of the most prestigious and to win for both the Midlands and the UK in our categories is something we are very proud of."
About Eveden
Eveden specialise in designing and manufacturing high quality, fashion-conscious lingerie (including strapless bras and balcony bras), along with bra-sized swimwear, for the fuller bust and the fuller figure. Their range of brands includes Freya Lingerie, Freya Active, Fantasie, Fauve, Elomi, Goddess and Huit. For more information about Eveden please visit eveden.com or email press(at)eveden(dot)com