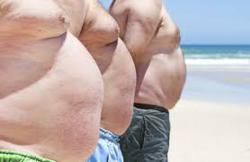 London, UK (PRWEB) October 13, 2012
The latest book from nutrition and allergy expert Dr John Mansfield aims to throw some new light on the growing obesity epidemic in the UK. Titled Six Secrets of Successful Weight Loss it claims that sensitivities to foods rather than too many kebabs, pizzas and burgers and a general lack of exercise are responsible for the nation's rapidly expanding waistlines. The book will be available from bookstores from 30th of October and is published by Hammersmith Health Books.
'One of the most successful weight loss secrets is to find out if you are sensitive to any ordinary, everyday foods,' Dr Mansfield said. Surprisingly it is common foods that are eaten everyday such as milk, eggs and corn and wheat based products that cause the most problems. He goes on to say that most people are completely unaware that they may be sensitive to certain foods. As they are eaten every day the symptoms they cause such as headaches and fatigue are accepted as part of life rather than being the result of food sensitivity.
A fairly simple explanation of Mansfield's theory is that eating certain foods causes an allergic type reaction and interferes with a part of the brain called the hypothalamus. 'When this mechanism is working well, your body weight remains constant, despite quite widely varying calorie consumption from day to day,' said Dr Mansfield. However constant eating of foods that we may be sensitive to interrupts this process making it hard to lose weight.
So rather than the regularly recommended calorie controlled diet and weight loss program Dr Mansfield instead proposes an elimination diet. He claims that dieters can eat as much as they like of "low sensitivity" foods such as fish, turkey, lentils and vegetables and still be able to lose weight. Foods that are eliminated can be gradually re-introduced to the diet with the exception of the ones that are identified as causing problems.
The weight loss experts at bodyevolution.com say that while calorie controlled diets are not effective for some people it will be hard to lose weight on any diet where you are encouraged to eat as much as you want. There is a simple relationship between the amount of food consumed each day, level of activity and weight that holds true for the majority of people. Anyone who has tried and had success with Six Secrets of Successful Weight Loss is invited to visit the site and share their story.
About Bodyevolution.com
The http://www.bodyevolution.com/ website is a leading source of information for anyone who wants to know how to lose weight fast. With hundreds of articles and blog posts about all aspects of losing weight it has been helping people in the UK lose weight since 2011.