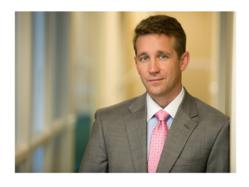 The corporations responsible for compounding these tainted injections must be held accountable to bring some measure of justice to the families devastated by this tragedy
New York, New York (PRWEB) October 11, 2012
Attorneys across the county are investigating and organizing to ensure that some measure of justice can be obtained for the families that have lost loved ones due to the ongoing fungal meningitis outbreak, linked to contaminated epidural steroid injections. The outbreak continues to claim more victims. Injuries have increased dramatically in recent days, with a total of 12 deaths across the country and 137 people falling ill, according to the Center for Disease Control and Prevention (CDC). Some 13,000 people may have received injections with the contaminated medication between May 21 and September 24, according to CDC data. The New England Compounding Center (NECC), a Framingham, Massachusetts-based compounding pharmacy, produced the tainted injections; NECC issued a recall for three lots of the contaminated, injectable steroid last week. The NECC recalled the rest of its products over the weekend, noting that while no other medications appeared to be contaminated, it was implementing the recall out of "an abundance of caution."
According to the CDC, 76 facilities in 23 states received tainted NECC steroid injections. Florida, Tennessee, Maryland, Michigan, and Virginia have confirmed deaths linked to the NECC medication and fungal meningitis has been confirmed in Indiana, Minnesota, New Jersey, North Carolina, and Ohio. California, Connecticut, Georgia, Idaho, Illinois, New Hampshire, Nevada, New York, Pennsylvania, Rhode Island, South Carolina, Texas, and West Virginia received tainted NECC injections. For an updated count of infections and deaths, click here.
When corporate misconduct results is injury or death to multiple people throughout the country, individual claims are often consolidated into a few central locations so that common issues of responsibility can be efficiently litigated by the harmed individuals, responsible defendants and court system, according to New York personal injury lawyer, Joseph Sullivan. Mr. Sullivan further states that the recent meningitis outbreak is likely to result in such a nationwide litigation, known as a multi-district litigation, where the corporations that caused this mass harm by placing these tainted epidural steroid injections into the market place can be brought to justice.
As of October 1, federal inspectors began investigating NECC's plant, discovering foreign particles in unopened vials there, said CNN. Testing revealed the medication was tainted with a fungus, which is still being investigated. The CDC and U.S. Food & Drug Administration (FDA) has since recommended that the medical community and consumers to cease using NECC products. The compounding pharmacy has also surrendered its operating license pending completion of the agency's investigation, said CNN.
Meningitis, an inflammation of the protective membranes that cover the brain and spinal cord is typically caused by an infection with a bacterium or virus; however, the disease can be caused by a fungus, said Philly.com. Rare and not contagious, fungal meningitis symptoms appear more slowly and can initially seem milder than more common forms of the disease; however, symptoms may increase in severity with the germ invading small blood vessels. This can lead to clots or bleeds and symptoms similar in nature to stroke, said CNN. Headache, fever, nausea, and neck stiffness—symptoms typically seen in meningitis can manifest; confusion, discomfort, and sensitivity to lights, symptoms associated with fungal meningitis, may also appear.
Mr. Sullivan's New York City law firm, Sullivan & Brill, LLP, is interested in speaking to individuals that have recently been diagnosed with fungal meningitis. To reach the firm visit http://www.sullivanbrill.com or call them toll free at 855-333-6371.
About Sullivan & Brill, LLP
Sullivan & Brill, LLP is a New York City based mass tort and personal injury law firm that represents victims of accidents, medical malpractice and other forms of corporate misconduct, including products liability litigation over dangerous drugs and defective medical devices.