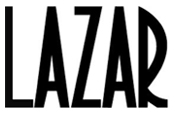 Lazar is proud to be a part of the exciting presentation of products on the Sleepers In Seattle and Savvy Leather Sofas websites
Seattle, WA (PRWEB) October 12, 2012
Sleepers In Seattle and Savvy Leather Sofas, sister-brands with niche focuses under Also, Inc., both added Lazar Sofas to their product selection this week. Products from either site can be entirely customized, including selection of style, upholstery, back-cushions, seat-cushions, piping, pillows, and wooden finish.
Lazar Industries has been manufacturing furniture in the U.S. for over 30 years. Their furniture are known for quality and comfort, and as well as the vast number of custom options available.
All frames are made from kiln-dried hardwood and include a lifetime warranty. A well-pitched deck provides an inviting seat, without any sinking sensation.
All models are available in hundreds of fabric upholsteries and 100% top-grain leathers; as well as 3 seat-cushion options, 3 back-cushion options, and over 43 foot style and color finishes.
Certain styles are also offered with customizable designer pillows and welted detail.
"Lazar is proud to be a part of the exciting presentation of products on the Sleepers In Seattle and Savvy Leather Sofas websites," said Lazar President, Robert Luce. "The Lazar "Every Night Sleeper" mattress is the ultimate in luxury sleep products for furniture!"
"We are very pleased to launch the Lazar product line on Sleepers In Seattle and Savvy Leather Sofas," added Max Alcabes, vice president of sales and marketing for Also, Inc. "Their sofas are incredibly comfortable, and you can see the quality—every seam, every cushion, everything, is masterfully tailored. We specialize in selection and customization, and no other brand can match the number of options available for the Lazar line."
ABOUT ALSO, INC.
Also, Inc., founded in 1991, is quickly emerging as a major force in the competitive online furniture marketplace. SleepersInSeattle.com and SavvyLeatherSofas.com are two of their most popular sites.
Sleepers In Seattle
SleepersInSeattle.com offers "More Sleeper Sofas Than Anywhere Else." 'Sleepers' offers special order options on over 250 sofa bed frames, where customers can select the upholstery and sleeper mattress of their choice, as well as custom pillows, welted detail, seat cushion options, and more. Sleepers In Seattle also features an extensive Quick-Ship Gallery with a selection of sofa beds available for delivery nationwide within 7-10 days.
Savvy Leather Sofas
With the terrific success of their niche sleeper sofa site, Also, Inc. began work on Savvy Leather Sofas in the early months of 2011. Savvy Leather Sofas has pleased customers with an unmatched combination of selection, low prices, and custom options across the leather furniture category.