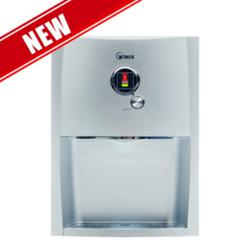 North Yorkshire, UK (PRWEB UK) 12 October 2012
CNM Online, a well known online store based in the UK, has now brought an innovative range of water coolers and water dispensers to meet the demands and requirements of a large section of customers. These products are designed with robust features that ensure strong cooling effect and reduce the amount of chlorine in water. It also makes sure the pollutants in water are reduced or removed completely allowing people to enjoy safe drinking water. As water is one of the most essential element for humans to survive, it is necessary to keep a check on water impurities for various health reasons.
A senior official of the company said , "A water cooler with improved mechanism ensures safety and also gives a feel good factor. These water coolers from CNMonline are customized to provide a great experience. It is a valuable asset during summers and has ultimate benefits. Since we are offering large number of water coolers from several major brands, a person can easily find one that suits his or her requirements. Mroeover, installing these water coolers is not a tough task."
The CNM Online store offers water coolers of different types which are made of striking features and aesthetics. The quality is matchless and the purity of water is outstanding to quench your thirst during hot summers, when a glass of water is all you need to recover from dehydration. A water cooler for an office premises, schools, house etc. gives satisfaction to a huge crowd. Some of the popular products in this range include Winix Ambient & Chilled Table Top Cooler, Borg & Overstrom Classic Mains Fed Water Cooler, Domestic Use Zip Hydro Tap 1.5kW Boiling Water, ELKAY Free Standing Stainless Steel Fountain 38Ltr/Hr, Elkay Barrier Free Wall Mounted Water Cooler, Jolly 25 LPH Table Top Water Cooler, Aurora 65/75 LPH Floor Standing Water Chiller, Instanta Under Counter Cold Water Dispenser and many more.
The CNM online store also offers water filtration products along with water coolers which are beneficial for keeping the water safe. Clean and fresh taste of water is produced with proper filtration. Many water coolers do come with that advanced technology. The high performance water coolers provide good hygiene factor and are available at affordable prices. The thermal effect is perfect for cooling and other strong and powerful material used for creating a water cooler not only gives safe drinking water but the style or look of a water cooler is also enhanced. Some features found in most water coolers include hygienic and saer to use faucets, high quality water tank, on/off and status indicator lights, adjustable water block protection automatically detecting water leakage.
The water coolers which are offered by CNM online store comes in different shapes and designs. The product is not only convenient but also durable. Most of these coolers have a temperature control button and also has a single button to extract water easily. The water coolers are efficient in every manner whose internal filters are ideal for good health.
For more information please visit, http://www.cnmonline.co.uk/Water-Coolers-c-178.html
About us:
The CNMonline is a UK store which has been catering to customers with a unique range of products at much comprehensive prices.