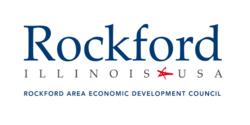 "This event is an ideal opportunity to raise awareness of our region's aerospace strengths," said Dan Bowman, vice president, sales and marketing at Woodward.
Rockford, IL (PRWEB) October 12, 2012
In an effort to further strengthen and grow a regional aerospace cluster, members of the Rockford Area Aerospace Network (RAAN) are exhibiting at the National Business Aviation Association's Annual Meeting & Convention for the third consecutive year. The event, which will be held in Orlando, Fla. from October 29 to November 1, is the largest U.S. tradeshow focused on business aerospace and aviation.
"This event is a major component of the network's business development strategy. In some respects, this is the U.S. equivalent of the Farnborough and Paris Air Shows at which we also exhibit, in partnership with the Illinois Department of Commerce & Economic Development," said Eric Voyles, vice president for national business development at the Rockford Area Economic Development Council (RAEDC), the organization that oversees RAAN.
"This event is an ideal opportunity to raise awareness of our region's aerospace strengths," said Dan Bowman, vice president, sales and marketing at Woodward. Woodward is a RAAN member that announced a $200 million, 1,400 job expansion in the Rockford area in August 2012.
The RAEDC formed RAAN in 2010 to gain more high-paying aerospace jobs and increase business opportunities for aerospace suppliers in the region. More than 200 aerospace suppliers have operations in the Greater Rockford area, which stretches east toward Chicago and north into southern Wisconsin. More than 6,500 employees in the industry sector work in the Rockford MSA. The network's companies serve industry leaders like Boeing and Airbus, which benefit from being able to visit multiple suppliers during one visit to Rockford.
The Rockford region is the 9th largest epicenter of aerospace activity in the country. It is sixth in the nation in terms of concentration of aerospace production employment and one of the largest in the nation in overall aerospace employment. The region leads the state in aerospace manufacturing, with more than 80 percent of Illinois' aerospace workplace being found in Rockford's MSA.
"The Rockford region is very good at aerospace. We have the critical mass of suppliers and infrastructure that tier-one suppliers and original equipment manufacturers need. When aerospace companies do business in our region, they immediately benefit from the instant supply chain that RAAN provides," said RAEDC President Janyce Fadden.
RAAN members jointly seek opportunities to improve the local business climate, share leads and increase aerospace business opportunities. Regional companies exhibiting with RAAN are Ardekin Precision, Chem Processing, Inc., Energy Dynamics, Inc., Ingenium Technologies, Kaney Aerospace and Midwest Aero Support, Inc.
Why Rockford
Fadden gave the following reasons for targeting aerospace companies for investment in the Rockford region:

Five major tier-one aerospace suppliers are in the Rockford region: B/E Aerospace, GE Aviation, Esterline, United Technologies Aerospace Systems, and Woodward.
The Bi-State Region's supply chain has more than 200 suppliers, over 90 in the Rockford MSA.
The Rockford MSA has more than 4,000 engineers, which is 1.5 times more than the Illinois average; 1.3 times more than the U.S. average.
The region offers multiple diverse clusters of advanced manufacturing capabilities at twice the national average in manufacturing employment.
The regional workforce is productive and dedicated, with targeted aerospace industry-training programs.
Aerospace Vision
Voyles explained RAAN's vision and strategies to achieve its goals and objectives.

Grow our Brand - Capitalize on region's position as a global leader in aerospace power management and distribution as well as engine control systems. Continue efforts to become world leader in other segments of aerospace that require engineered solutions.
Spur Innovation – Support innovation and entrepreneurship, creating additional world-class businesses and institutions that are at the cutting edge of R&D. Promote synergies between aerospace and other industry sectors, such as high-tech manufacturing, creating additional competitive advantages for aerospace companies in other applications.
Add Workforce Capacity - Educate, attract and retain unparalleled aerospace workforce. Create world-class educational and vocational partnerships and institutions.
Encourage Supplier Development – Help local suppliers to be more efficient in their on-going operations and develop strategies to move up the value-chain.
Assist in Business Development – Hold supplier symposiums and help local suppliers to access venues where they can solicit more customers for business.
Grow the Cluster - Attract and retain leading aerospace and aviation firms to the Rockford region to increase local business opportunities. Leverage geographic proximity to Chicago and Milwaukee's industrial corridors, logistics infrastructure and educational offerings. Attract region general aviation and defense contractors throughout the product life-cycle supply chain by supporting initiatives they value, such as quality educational environment, quality public infrastructure and quality of life.
ABOUT THE ROCKFORD AREA ECONOMIC DEVELOPMENT COUNCIL
The primary role of the Rockford Area Economic Development Council is to collaboratively enhance wealth creation in the Rockford Region by helping employers retain and create quality jobs while promoting the region. The RAEDC works closely with many partners to learn what existing and new employers need to grow and to serve as a one-stop resource for clients. The RAEDC seeks to improve the competitiveness of the region by taking what it learns from the regions employers engaging the community in the daily work of economic development to improve the competitiveness of the region.
ABOUT THE ROCKFORD AREA AEROSPACE NETWORK
RAAN (Rockford Area Aerospace Network) is a committee of the Rockford Area Economic Development Council (RAEDC) and offers a platform for collaboration among local aerospace companies and institutions that serve the industry. RAAN serves as the forum where the Rockford region's aerospace industry cluster development strategy is refined and advanced on an on-going basis. RAAN is supported by the Jobs and Innovation Accelerator Challenge and the Economic Development Administration division of the Department of Commerce. The Challenge leverages existing resources from 16 federal agencies and award funds to regions that demonstrate the existence of high-growth industries that support a wide range of economic and workforce development activities.
FOR MORE INFORMATION
Janyce Fadden, RAEDC President
815.969.4264
jfadden(at)rockfordil(dot)com
Eric Voyles, RAEDC VP National Business Dev.
815.969.4256
evoyles(at)rockfordil(dot)com
# # #