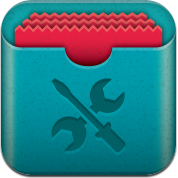 This app lets businesses build a base of customers in their Passbook network.
Provo, UT (PRWEB) October 15, 2012
Slowly but surely Apple's Passbook is gaining traction. Since integrating with Passbook, Starbucks goers have already started spreading their reviews via social media. One of my favorites is:
@StephCeCo
"In the past two weeks, I've spent double my typical budget on coffee! Damn you #Passbook and the @Starbucks app! You're too convenient!"
Along with Starbucks, the MLB has seen huge adoption of their Passbook tickets. With the four MLB teams that are testing Passbook integration, 12 percent of electronic ticket buyers are choosing to use Passbook. That's huge!
So, with the reviews and adoption we've already seen, it's obvious that people want to use Passbook. And why not? It's convenient, it's fun to use and it lets you show off how tech savvy you are. Let's be honest, two people could redeem the same coupon but the guy who scans his phone looks way cooler than the guy scanning a crumpled piece of paper he just pulled from his pocket.
As businesses understand more about Passbook they'll look at the options available to get on board. Many start-ups are trying to provide a solution for small businesses, but the Mana Pass Builder app is the best solution out there. Not only does it give the ability to easily create passes but it gives people a long term strategy to integrating with Passbook. This app lets businesses build a base of customers in their Passbook network. They can build that base through promotions and incentivizing customers to share passes via Facebook and Twitter. Another great advantage of the Mana Pass Builder app is that businesses are only charged when they scan a customer's pass, so they only pay when it works. This app also provides analytics on each pass published, giving useful insight into how successful Passbook campaigns are.
With apps like Mana Pass Builder becoming available to small businesses, we expect to see even more tweets about how much people love Apple's Passbook.