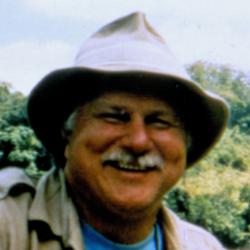 I am thrilled to be continuing my book tour by speaking at the Institute of Maya Studies and appearing at the Miami Book Fair International.
Miami, FL (PRWEB) October 22, 2012
James O'Kon, author of The Lost Secrets of Maya Technology, has been invited to speak to members of the Institute of Maya Studies in Miami, Florida. The Institute of Maya Studies has been promoting scholarship on pre-Columbian cultures since its founding in 1972. Each month it hosts a presentation by a current researcher. On Wednesday, November 14 at 8 p.m., O'Kon will talk about how he determined that the Maya built the longest bridge in the ancient world. The Institute of Maya Studies meetings are held at the Miami Science Museum, located at 3280 South Miami Avenue, Miami, FL.
While in Miami O'Kon will also be at the 2012 Miami Book Fair Internationa l. On Friday, November 16, the first day of the Street Fair, you will find O'Kon on Writer's Row. The Fair is held at the Wolfson Campus of the Miami Dade College.
James O'Kon has pursued a lifelong passion for the engineering, sciences and technology of the Maya. In his role as an archaeo-engineer he has combined his unique professional engineering experience with the search for lost Maya technology. After years of collecting field data, obtained by traveling in dugout canoes, hacking his way through the jungle and sleeping in tents, he was able to use his forensic engineering skills, along with modern digital tools, to reveal the mysteries of lost Maya technology.
His discoveries in Maya technology have been recognized by National Geographic Magazine, among other publications, and in a production on The History Channel. He has delivered scientific papers dealing with his discoveries in Maya technologies at international engineering and archaeological symposia and presented his discoveries to the Explorers Club in New York City. His explorations and discoveries of Maya technology have been documented in his book, The Lost Secrets of Maya Technology.