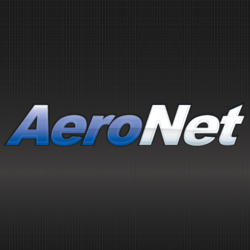 2013 is the year we will make our biggest network expansion yet by deploying a complete new 4G wireless network in our new 2.5 Ghz band
San Juan, Puerto Rico (PRWEB) October 11, 2012
Aeronet, a Broadband Service provider, is pleased to announce that it has entered into a long-term de facto lease agreement for wireless broadband spectrum which covers Puerto Rico.
"2.5 Ghz Spectrum in Puerto Rico is currently held by industry leaders AT&T & Sprint. Now Aeronet joins this elite group of operators as the new spectrum holder in the 2.5 Ghz band," expressed Gino Villarini, President of Aeronet. "This venture catapults Aeronet as the only Licensed Internet and Data Service Provider in PR."
The FCC recently approved Aeronet long term lease for a 2.5 Ghz Island wide Spectrum License. The new Spectrum would allow Aeronet expansion of its services by utilizing the exclusive 2.5 Ghz band for Backbone and Customer Access. 2.5 Ghz Spectrum has traditionally been used for customer access and last mile services. On the US the mayor holder and user of 2.5 Ghz spectrum is Clearwire, which uses the spectrum to provide Broadband Access to its customer utilizing Wimax and 4G LTE Technology.
"Our immediate plan for this spectrum is to utilize it for backhaul and last mile access for our customers. Currently we are conducting equipment tests on high capacity Point to Point equipment from various vendors. Future plans include the use of the band for a 4G TD- LTE-Advanced deployment following the industry trend for higher capacity networks."
In 2011, the Company completed a $1.5 million investment to upgrade its network. More investments are being made in 2012 with plans for more capital investments for the year 2013. Currently, Broadband Access, Dedicated Internet Access, and Metro Ethernet are among the realm of services Aeronet offers. Villarini added, "2013 is the year we will make our biggest network expansion yet by deploying a complete new 4G wireless network in our new 2.5 Ghz band."
"The possibilities are endless with our new spectrum acquisition, it's a known fact that mobile broadband subscribers require more capacity every day, more capacity requires more spectrum. We are positioning ourselves to fill a gap on this need," concluded Villarini.
Aeronet is a private Company established in 2001. Provides Data and Internet Access services to the Business segment of Puerto Rico, including Vieques, Culebra and the US Virgin Islands. Is a member or the Wireless Internet Service Providers Association , The PR Bridge Initiative and the Puerto Rico Broadband Task Force.