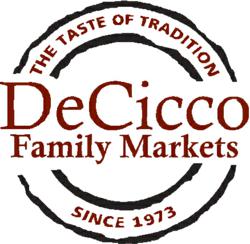 Westchester County, NY (PRWEB) October 11, 2012
DeCicco Family Markets, a second generation, family-owned grocery chain with locations across Westchester and Putnam counties, was proud to sponsor the pumpkin patch at Green Chimneys sixth annual Harvest Festival that took place Saturday, September 29 from 10:30am to 4pm at 400 Doansburg Road in Brewster, NY 10509 which included fun-filled, educational activities for the entire family.
The festival was equipped with great seasonal activities including pumpkin decorating and the annual Pumpkin Roll, with your pick right out of the Green Chimneys Pumpkin Patch, "planted" by DeCicco's Family Markets in Brewster. Additional activities include the ever-popular bungee trampoline, arts & crafts for kids, and little folks hay maze, live animal demonstrations, hay rides, pony rides and hands-on wilderness skills activities.
Visitors were encouraged to explore Green Chimneys' renowned Farm & Wildlife Center, home to nearly 300 animals including unreleasable wildlife (eagles, hawks, owls), horses, camels, sheep, goats, pigs, llamas and more. All of the proceeds from the Harvest Festival went towards the Green Chimneys School, who have some special needs students of their own and through the rehabilitation and care of these animals they learn compassion, encouragement, and the true meaning of stewardship.
"DeCicco's was honored to be a part of this annual event," said Mike Puma, Operations Manager, DeCiccos Family Markets. "Green Chimneys is an amazing organization and we are always looking for ways to be more involved with educators in our local community."
DeCicco's Family Markets has fostered an ongoing commitment to its neighboring communities that began with the company's founding forty years ago. Over the 2011-12 school year, DeCicco's donated $57,000 to participating schools and local nonprofits through a give back program at its Ardsley, Brewster, Bronxville and Pelham store registers.
DeCicco Family Markets are located at 21 Center Street, Ardsley; 50 Independent Way, Brewster; 505 New Rochelle Road, Chester Heights; 1 Cross River Plaza, Cross River; 3651 Lee Road, Jefferson Valley; 180 S. Main Street, New City; 43 Fifth Avenue, Pelham; and 58 East Parkway, Scarsdale. The grocery chain's newest location will open on Halstead Avenue in Harrison in early October. To learn more about the DeCicco's difference or to view their latest weekly circular, visit http://www.deciccos.com.
About DeCicco Family Markets
Founded in 1972 by John, Joe and Frank DeCicco, DeCicco Family Markets began as a small storefront in the Bronx offering choice, high quality food to an ever-growing customer base. For 40 years, DeCicco's has had a proud history of bringing the largest selection of high quality food available to customers with a friendly, personal touch. The family operates eight stores across Westchester, Putnam and Rockland counties with locations in Ardsley, Brewster, Chester Heights, Cross River, Jefferson Valley, New City, Pelham and Scarsdale. The company is also involved in a number of civic and community-related events, regularly working with schools, Little Leagues, churches and Chambers of Commerce groups.
About Green Chimneys
Green Chimneys is a nonprofit organization helping young people to maximize their full potential by providing residential, educational, clinical and recreational services that create and nurture connections to the community and the natural world. Founded in 1947 and headquartered on a farm and wildlife center in Brewster, NY, Green Chimneys is recognized as a worldwide leader in animal-assisted therapy and educational activities for children with special needs. Green Chimneys services include an accredited special education school, residential treatment center, animal-assisted and nature-based therapeutic programs, and community based support for youth and families. Green Chimneys also provides services to homeless and foster care LGBTQ youth in New York City. http://www.greenchimneys.org