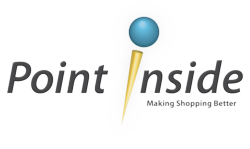 Bellevue, WA (PRWEB) October 12, 2012
Point Inside has been selected as a finalist in next week's iMedia Breakthrough Summit. It is one of 11 cutting-edge, early-stage companies pushing the envelope in mobile marketing who will present at the 2nd Annual Next Wave Start-Up Challenge and Showcase on October 15th.
"We are thrilled to be selected to participate in the Next Wave Start-Up Challenge and Showcase," said Todd Sherman, CMO of Point Inside. "Point Inside's mobile shopper engagement platform is a powerful integration of location-based marketing and personalization technologies that help retailers understand and connect their customers via mobile in ways never before possible. The platform drives additional revenue, a better shopping experience and increased customer loyalty."
During the summit each finalist will present their company's value proposition on stage, followed by questions from an on-stage judging panel. Then the summit audience will text in their votes to decide the winners in each category, to be announced during an awards dinner Tuesday, October 16th.
About Point Inside
Point Inside is the leading mobile shopper engagement platform that uniquely uses multiple indoor location technologies to provide brick-and-mortar retailers with micro-location marketing and private ad network capabilities. The platform, offered through retailers' branded mobile applications and channels, helps retailers, brands and manufacturers increase revenues and achieve more measurable sales results by giving customers a real-time, in-store retailer connection that saves them time and money. Privately-held Point Inside is based in Bellevue, WA. More information can be found at http://www.pointinside.com/company/about-us/.
About iMedia
iMedia is a community that inspires and propels the industry's most powerful digital marketing partnerships, professionals and ideas through events and media. The company was founded in September of 2001 and is a subsidiary of dmg :: events.
About iMedia's Breakthrough Summit
iMedia's Breakthrough Summit, Keeping Pace with the Mobile Consumer, will focus on the technologies, consumer trends, and marketing strategies at the forefront of mobile marketing evolution. It will host around 350 senior-level agency, brand marketer and marketing technology executives from October 14-17, at the Hyatt Lost Pines Resort, just outside of Austin, TX. More information about the summit and Next Wave competition can be found at http://www.imediaconnection.com/summits.