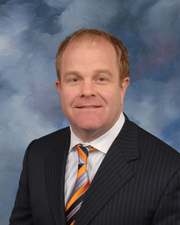 Sauget, Illinois (PRWEB) October 13, 2012
On Friday, October 12, 2012, FW Warehousing , a St. Louis third-party logistics provider serving a wide range of local, regional and national customers, officially kicked off the start of a new open-book management system utilizing The Great Game of Business, according to Mark Cusumano, President and CEO of FW Warehousing.
"We celebrated the kickoff of The Great Game of Business with a barbecue for all our associates Friday," Cusumano said. "It's been a long time in the making and involved extensive research, planning and systems upgrades, but finally we're ready to start the Great Game. FW has been in the warehousing business in St. Louis since 1949 and we've been in the third-party logistics (3PL) business for more than 25 years. We've seen a lot of changes in St. Louis third-party logistics and warehousing and more widely throughout our entire industry over the years. However, The Great Game of Business may represent the most significant transformation for our business going back to our founding."
"We want to take FW to the next level," Cusumano continued. "To be elite … to be considered 'best in class' … not just good but great … not just locally but industry wide, we need to engage everyone on the FW team in our business plan and focus everyone's efforts on improving our efficiency and effectiveness to better serve our customers. Everyone from the guys sweeping out trailers to the forklift operators to the customer service representatives to our supervisors, managers and directors need to take ownership and take pride in their piece of the customer experience here at FW. We're using the framework of the Great Game of Business to set goals equally weighted between financial performance and customer satisfaction and implement a number of games and incentives to help train, motivate and ultimately achieve our goals. It's all about continuous improvement for the company, for our various departments and work teams and for our associates. We want all our people to have a voice in saying how our company is run and have a stake in the financial outcome. We want to give them the knowledge they need and empower them to make good business decisions and tackle the business challenges they face in their day-to-day work life with team spirit, cooperation and collaboration."
"But it's about more than just running our company in the most efficient and profitable way to best serve our customers," Cusumano concluded. "There's a higher purpose to all of this. More importantly, it's about changing lives. We see the Great Game of Business as a way to boost job satisfaction and challenge all our associates to grow and develop as people. As they grow and develop and contribute more and take greater ownership of their work and participate in shaping the direction of the company, they will have a greater sense of accomplishment and self-worth and greater security for their families as we build on our successes as a team. And, if they enjoy their work day and have more fun on the job, hopefully that makes for a better quality of life too and we can spread that joy and success to the wider community from our coworkers to our vendors, customers, families and friends and outward."
FW Warehousing is based in the St. Louis metropolitan area in Sauget, Illinois, and operates warehouse distribution centers in three Midwest states, Missouri, Illinois and Indiana, totaling 2.5 million square feet. The firm has been ranked in the top 100 Third Party Logistic Companies in the country by Inbound Logistics magazine.
The Great Game of Business is an open-book management system created by Jack Stack and featured in his 1992 book of the same name.
For more information about FW Warehousing's St. Louis third-party logistics capabilities, visit the 3PL page of the FW Warehousing web site. Also see FW Warehousing's About Us and Services pages.