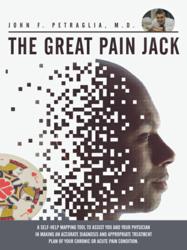 Sydney, Australia (PRWEB) October 16, 2012
What is the meaning of life? This question plagued mankind thousands of years ago and continues to puzzle us today. Mathew Carter's The Rose of Baghdad addresses this theme through the exploration of the totality of life in all dimensions.
The Rose of Baghdad is an autobiographical memoir that provides insight into the meaning and purpose of life through Carter's own experiences. Through soul-searching and learning life lessons, Carter has streamlined his experiences to share his powerful consciousness to aide readers in finding life's meaning and truths.
A born-and-raised Catholic, he wrote this book to reflect on his personal journey to enlightenment, which he discovered by means of meditation and divine realization. Since life is the ultimate teacher, this book will serve as a reminder of how little control one has over their life because of God's plan.
"This book is about a life-long search for the truth in order to escape the bonds of perpetual reincarnation," Carter said.
Carter's work urges exploration into a variety of topics, including reincarnation, anti-organized religion and the power of meditation. He hopes his work will be a reference to others seeking to uncover the hidden truths of the universe.
For more information, visit: http://www.illusionsoflife.net.au.
The Rose of Baghdad
By Mathew Carter
Approx. 241 pages
ISBN: 978-1-4525-0429-2
Available at: amazon.com and barnesandnoble.com
About the author:
Matthew Carter's life has focused on the discovery of what exists beyond all religion and all life on earth. A self-described Reiki Healer, Carter currently lives in Sydney, Australia.
# # #
**FOR IMMEDIATE RELEASE**
EDITORS: For review copies or interview requests, contact:
Publicist: Liesl Kasdorf
lkasdorf(at)bohlsengroup(dot)com
317.602.7137
(When requesting a review copy, please provide a street address.)