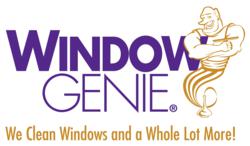 I want to use my business to help them cope with any financial hardships they face at the moment.
Cincinnati, OH (PRWEB) October 12, 2012
Windows 4 Wishes is a company-wide initiative that encourages all Window Geniefranchise owners to give back to their local community in one of four ways; donating money, volunteering time, offering free services or promoting that charity/organization's mission. Bill Kavanaugh and his team at Window Genie North Atlanta are participating in Windows 4 Wishes to benefit a local family in need. They are asking customers to schedule their annual appointments during the months of November and December, as 5% of window cleaning sales will be donated to the Scarborough & Friends Foundation.
Lexi Mathis is the current recipient of funds raised by the foundation; she is six years old and is battling Leukemia. The Scarborough foundation's website states, "The Scarborough & Friends Foundation operates as a non-profit charitable organization providing financial support and assistance to families who have members suffering from terminal or chronic debilitating illnesses. Thanks to the generosity of our corporate sponsors, 100% of your donations go directly to the families we help."
Kavanaugh heard about Lexi's illness through his employee, Wes Sheppard, who is friends with Lexi's father, Joshua Mathis. Kavanaugh said, "Wes told me about Lexi two months ago. I bought a bracelet with http://www.lexisfight.webs.com on it and have been wearing it every day since, thinking about her. I've lost several relatives to cancer, and cannot bear to hear about a child facing such a difficult situation so early in life. She is very sick but her family hopes she can return home. I want to use my business to help them cope with any financial hardships they face at the moment, and so they can have a happy holiday season together."
Window Genie is a nationally ranked franchise offering home services such as window cleaning, window tinting, pressure washing and more. For a free estimate call Bill Kavanaugh at 678-518-4005 or email him at bkavanaugh(at)windowgenie(dot)com
###