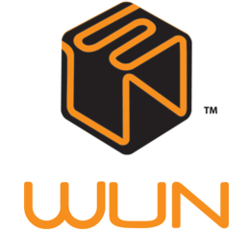 WUN Data for workspaces and business centers,
scheduled for release Winter 2012
Los Angeles, CA (PRWEB) October 16, 2012
WUN Systems, Inc., a workspace technology provider with headquarters in El Segundo CA, and New York, NY, recently announced its new WUN Data for workspaces and business centers, scheduled for release Winter 2012. The new interface uses extensive charts and diagrams to visualize customer resource data.
Pages are optimized for iPad and tablet, giving the business center owner the ability to use present information easily to their client. "We've designed relevant screens to present customer-specific pages in iPad or tablet format. Now you can make your case, decide and take action immediately while on the move," says Dale Hersowitz from WUN Systems.
WUN's new data module also allows executive center customers to access their own data and billing, consult their technical set-up and, at the discretion of the business center owner, make changes to their configuration, resources and service plans.
The new interface is separated into roles, including business analysis, day-to-day management and expert engineering. The manager role is optimized for easy provisioning and greater staff autonomy. The People section identifies individual user types to create new business opportunities for the workspace and executive center.
"WUN's new data offers easy customization through portals and gateways, and is backed by a new accounting section," explains Dale Hersowitz from WUN Systems. Presence tracking provides the hours of site attendance for its members. WUN Data also tracks resource assets such as rooms, handsets, and doors.
The new real-time interface monitor can run on your existing WUN Data Server.
Workspace and executive center operators can track a single company or circuit over time or group and select companies to chart their bandwidth side-by-side.
About WUN Systems, Inc.
WUN Systems provides workspaces with data, telephone systems, VoIP, WiFi, Internet, security and cloud services designed specifically for executive suites in over 80 cities across North America. WUN Systems' voice and cloud-based technology products enable workspace providers to deliver enterprise-grade products and services to executive suite clients. For more information, please call WUN at 877-986-2801 .