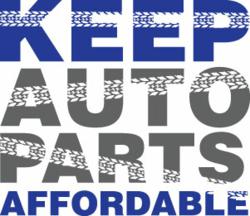 "Parts from alternative suppliers often have lifetime warranties, are readily, and are more affordable."
New Orleans, LA (PRWEB) October 12, 2012
Teenage drivers are more likely than any other age group to get into car accidents. Unfortunately, the financial aftermath of these accidents often falls on parents. With Sunday marking the start of the 6th annual National Teen Driver Safety Week, the Quality Parts Coalition (QPC) is urging parents to support federal legislation that would preserve their access to more affordable auto repair parts if their teen drivers ever get into an accident.
Recently introduced legislation in Congress would help save money on any unforeseen collision-related car repairs – an aspect of car ownership that may not be first on parents' minds as their teens get behind the wheel. H.R. 3889 or the Promoting Automotive Repair, Trade, and Sales (PARTS) Act, aims to save parents money by preserving competition in the auto repair parts industry. Parts from alternative suppliers often have lifetime warranties (something car companies typically don't offer), are readily available (getting you and your family back on track faster), and are more affordable (alternative replacement parts are up to 50 percent less expensive than car company parts).
Reasons why parents should support the PARTS Act:

It's good for consumers – because it keeps costs down and preserves access to alternative, lower-priced parts. Competition from the alternative parts industry saves consumers approximately $1.5 billion a year.
It's good for business – because it ensures availability. Quality alternative parts are available to consumers at more than 40,000 collision repair shops nationwide. Availability of these parts means fewer repair delays, which means parents aren't limited by excessive days in the shop.
It's good for the U.S. economy – because it supports and protects jobs nationwide. Maintaining a healthy aftermarket will keep workers employed at all levels of the marketplace – from manufacturing to distribution to repair. The replacement parts industry employs tens of thousands of American workers in cities and small towns across the country and has operations/distribution in all 50 states. It's a tough time for everyone, and supporting American workers means supporting American families.
It's good for American competitiveness – because it preserves more than 60 years of competition. Car companies, which control more than 72 percent of the market, are trying to grow their monopoly by getting and enforcing design patents on collision repair markets against alternative suppliers. If they succeed, American car owners will be left with very limited options and added costs and insurance premiums when repairing their vehicles.
It's good for the global collision parts market – because it will bring the U.S. in line with other countries with similar laws. Australia and European countries such as the UK have "repairs clause" laws while the EU Council is considering an EU-wide law.
QPC is encouraging parents to visit http://www.KeepAutoPartsAffordable.org to support the PARTS Act.
ABOUT THE QPC
The Quality Parts Coalition represents the interests of the independent parts industry, repairers, insurers, consumers and seniors. The goal of the Quality Parts Coalition is to develop and secure a permanent legislative change to U.S. design patent law to protect the consumer's right to benefit from quality, lower-cost alternative replacement parts and to preserve competition. For more information, visit http://www.KeepAutoPartsAffordable.org.