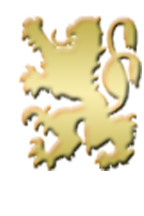 "Now is the time to buy real estate... It's a leveraged way of owning a very cheap asset now and I think that's probably as an attractive an investment as you can make now."
-- Warren Buffett, CEO of Berkshire Hathaway
Cincinnati, Ohio (PRWEB) October 12, 2012
The Nassau Institute, one of Cincinnati's premier real estate investing & education groups joins Equity Trust, the nation's leading self-directed IRA custodian to deliver a one day seminar on real estate investing strategies and techniques that includes how to invest in real estate utilizing tax free strategies at the DoubleTree in Blue Ash on October 27, 2012. To register for this seminar, click here. For the past two years, The Nassau Institute has provided information-packed events, mentor programs, opportunities for investors to network and share resources as well as access to some of the hottest deals not on the market. All of these things will return with this upcoming seminar.
There is massive buzz around self-directed IRA's because more and more people are discovering what the wealthiest 2% know, which is how to eliminate or defer taxes by utilizing tax shelters. Not only will participants learn all of the best keep secrets in real estate investing but will also learn how to keep more of their money doing it. These tax shelters are no longer reserved for the privileged few. The alternative investment market is exploding as investors awaken to their true profit-building value. The timing is right and the real estate market is the place to be.
In the last five to six years, the country has faced some of the most uncertain economic times that most people will see in their lifetimes. The concept of company pensions is a thing of the past, 401K's have plummeted in the stock market and people are losing their jobs and can't find new ones. What this has resulted in, is many people reaching their golden years and not having a viable means to support themselves.
Because of the economy, this is one of the most lucrative times to invest in real estate. The primary reason is the obvious which includes low home prices and even lower interest rates. The Nassau Institute is hosting a series of webinars and seminars to discuss topics ranging from basic real estate investing principles, to short sales, multifamily and commercial, tax liens, wholesaling, mortgage notes, private lending, private placement memorandums, etc. as well as showing those with 401k's how to convert to self-directed IRA's for the purpose of investing in non-traditional investments.
The Nassau Institute has not only teamed up with Equity Trust but also has teamed up with some of the region's most powerful authorities on almost every aspect of real estate investing. The Nassau Institute is owned by Mike Ealy, a veteran real estate investor who specializes in helping others by educating them on the proper methods to invest in real estate. The Nassau Institute provides free consultations to both first time and experienced investors. For more info, call 513-349-7494. To register for the upcoming all day seminar with Equity Trust, click here.