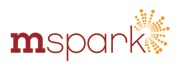 "This is a very aggressive giving campaign," said Charlie Vecchio, vice president of digital media. "We hope to see a lot of community involvement due to the local promotion and personal nature of the cause."
Helena, AL (PRWEB) October 12, 2012
Mspark (formerly MailSouth) is sponsoring a gift matching campaign during early October to benefit the Susan G. Komen for the Cure North Carolina Triangle to the Coast Affiliate in observation of National Breast Cancer Awareness Month.
Mspark is hosting the campaign on their North Carolina based value deal website, http://www.deal-spark.com, starting Monday, Oct. 15 and ending Oct. 21. During this time the company will match each $1 gift received with a $5 donation, with all proceeds going to Komen North Carolina Triangle to the Coast.
"This is a very aggressive giving campaign," said Charlie Vecchio, vice president of digital media. "We hope to see a lot of community involvement due to the local promotion and personal nature of the cause."
Mspark provides digital and print marketing solutions to 98% of homes in their N.C. markets and is a proud supporter of Susan G. Komen for the Cure and its Affiliates.
About Mspark
Mspark is a leader in providing marketing services, having partnered with clients to deliver reliable advertising solutions since 1988. The company specializes in delivering value to consumers in smaller markets, reaching more than 23 million U.S. households in 27 states and 500+ markets, and has the ability to reach 98% of the households in each of its markets. Mspark's 3,000+ client portfolio ranges from some of the country's largest advertisers to small local merchants and includes consumer packaged goods manufacturers, retailers, restaurants and service providers across the United States. For additional information, visit http://www.mspark.com.
FOR MORE INFORMATION CONTACT:
Shannon Vann
Digital Marketing Project Manager
Mspark
205.620.6366
svann(at)mspark(dot)com