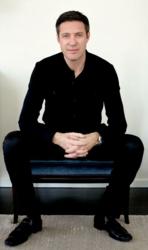 (PRWEB) October 12, 2012
The expanding Haute Design Network is pleased to welcome David Scott, of David Scott Interiors, LTD. For over 20 years, David has served as the Principal and founder of his New York based design firm. He is also the Author of Outside the Box: An Interior Designer's Innovative Approach. Scott's unique style emphasizes the personal taste of his clients. The very fabric of his business lies in embracing the natural connection his clients have to their project, ensuring their personality and character are reflected in the design. The result is an inviting environment that is highly personal, comfortable, and practical.
About Haute Design Network
Haute Design Network selects interior designers that have displayed a high level of expertise and accomplishment in their field. This exclusive circle of leading interior designers is invited to bring their past, current, and future work to Haute Living readers. Scott and his colleagues are featured on Haute Design Network's comprehensive website as exclusive interior design professionals, along with daily blog posts, articles, and up-to-date reports related to design, real estate, and luxury. All this and more may be accessed by visiting http://www.hautedesignnetwork.com.
About David Scott
David Scott designs visually stimulating, yet highly functional interiors that gracefully meld practical architecture with unique design. For over 20 years, David has served as the Principal and founder of his New York based design firm, David Scott Interiors, LTD. His style blends the timeless elegance of the past with the functionality of the present, using a collaborative and detail-oriented approach to create calming and beautiful environments.
"Our design process emphasizes scale and purity of form, resulting in the creation of inspired environments. From fine art and antiques to the most modern of contemporary pieces, we strive to create an elegant bond of the past and present."
David Scott Interiors' projects have appeared in such renowned publications as Architectural Digest, The New York Times, Gotham, The New York Observer, Interior Design, New York Spaces, Hamptons Magazine, and HGTV.com.
To learn more about David Scott and David Scott Interiors, LTD, visit his Haute Design Member Profile: http://www.hautedesignnetwork.com/designer/david-scott/