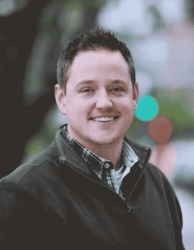 Getting your company's website and online store to be found through the search engines is key to Internet success, and then converting those 'hits' into customers is critical for any business
Denver, CO (PRWEB) October 17, 2012
Chris Gragg, a veteran Internet marketing and Search Engine Optimization (SEO) pro with worldwide experience in web strategies for recognized brands and Fortune 500 companies, has joined Unleaded Group of Denver as Vice President of Search Conversion|SEO.
Gragg, a native of Albuquerque, NM, graduated from the University of New Mexico with a business degree and a management specialty, and is squarely focused on delivering quantifiable results for clients through multiple channels of online marketing. He brings unrivaled expertise to the position, including:

12+ years of Internet Marketing/SEO experience
Working with hundreds of websites to drive additional web traffic, leads and sales through SEO, Paid Search Marketing, and Conversion Optimization
Working with clients across a wide variety of industries from ecommerce sites and local service providers to nationally recognized brands and Fortune 500 companies
Developing innovative marketing programs designed to maximize clients' ROI through enhanced reporting metrics that deliver truly measurable results.
"After successfully running my own Internet marketing firms for several years, I decided to join forces with Unleaded Group because of the agency's remarkable portfolio of more than 200 website design and development projects that are among the best on the web," said Gragg. "Plus, the existing team of SEO specialists here at Unleaded Group is tops in the field."
Unleaded Group, a 15-year-old website design and development agency, has worked with local, national and even international companies from a wide range of industries to create website strategies. With expertise in building a broad array of websites utilizing a myriad of Internet architecture options, Unleaded Group has a particular focus on creating ecommerce online stores that consistently rank among the finest and most productive in their competitive marketplace.
The Search Conversion|SEO division of Unleaded Group is dedicated to driving traffic to client sites and delivering customers through such innovative techniques as:
Content creation for websites, blogs and PR distribution with a team of award-winning writers who understand human readers and the vagaries of search engine algorithms.
Canonical URL solutions, which eliminate duplicate content issues that thwart SEO.
Google Analytics and AdWords, with personnel who have passed rigorous Google certification programs.
Keyword Creation and constant monitoring to keep websites competitive in target searches.
MetaTag and key H1, H2 and H3 tag creation for high-level optimization.
Competitor analysis, an ongoing effort to stay ahead of the game.
Social Media promotion, profile management, consultation and monitoring.
Custom Facebook pages to take advantage of this booming marketplace.
Social Bookmarking to tap into followers, friends and colleagues and their circle of contacts over a spectrum of social media outlets.
Pay-Per-Click targeted marketing campaigns to deliver quick results.
Mobile Marketing that takes advantage of all the new and emerging web platforms.
Link Building and paid and non-paid directory submissions that boost SEO values.
A/B testing that measures conversion success between alternative pages, campaigns and programs.
In addition to these Search Conversion|SEO services for all types of businesses and websites, the Unleaded Group team further specializes in providing top-notch SEO and conversion techniques unique to ecommerce online stores, particularly those built on the top ecommerce platform in the business, Magento.
"Getting your company's website and online store to be found through the search engines is key to Internet success, and then converting those 'hits' into customers is critical for any business," Gragg said. "The search engines are constantly changing their often secret methodologies and rules, so achieving a high ranking and then maintaining it requires vigilance and expertise, and that's what we deliver at Unleaded Group."
Unleaded Group has a team of more than 30 graphic and web designers, developers, programmers, writers, marketing pros, and account executives and is one of the oldest website design and development agencies in the Rocky Mountain West. For complete information on the full range of services, including Search Conversion|SEO, visit the Unleaded Group website or call 855-UNLEADED (865-3233).