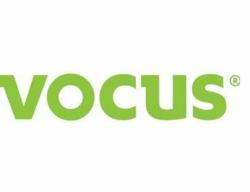 I am looking forward to sharing my experience in Financial Business Intelligence with the FP&A professionals.
Beltsville, MD (PRWEB) October 15, 2012
Vocus (NASDAQ: VOCS), a leading provider of cloud marketing software, announced today several of its own employees will act as thought leaders at three different conferences this fall. Team leads from marketing, finance and human resources will fan out along the East Coast over the next several weeks to contribute to several conferences focused on those business functions.
The Mid-Atlantic Marketing Summit will take place on October 18th in Baltimore, Md. and has been dubbed the premier event in marketing, technology, communications, and media in the area. Over 300 senior marketers from the Mid-Atlantic region will be in attendance and Vocus Vice President of Brand and Creative Services Erin McCahill will sit on a panel titled, "Content Marketing: Pulling the Audience In."
"Great content tells a story and presents a brand narrative that connects with your target audience in a meaningful way that can not only generate brand awareness, but real returns on investment," said McCahill. "I am looking forward to sharing my knowledge on content marketing with attendees and learning from my fellow panelists."
Vocus Vice President of Financial Planning and Analysis Bas Brukx, will take part in the Financial Planning and Analytics 2012 Conference (FP&A 2012) held in Atlanta, Ga. on November 12-13th. The FP&A provides thought leadership to some of the most progressive organizations and experts in business today.
Brukx will bring seventeen years of experience of strategic planning in the technology industry to the FP&A Business Intelligence session, which will discuss how data-based insight facilitates planned change.
"I am very excited to speak at the FP&A 2012 Conference," said Brukx. "This conference brings together the most talented FP&A professionals and thought leaders in the profession and I am looking forward to sharing my experience in Financial Business Intelligence with them and learn about the latest developments in FP&A and Decision Making."
On November 14th, the Northern Virginia Technology Council will present the Hot Ticket Insight Series in McLean, Va. The series has been designed to help technology companies grow past the startup phase to sustainability and business success.
Vocus Vice President of Human Resources Cal Shilling will be on hand to discuss best practices for recruiting and retaining top talent. His knowledge will prove to be extremely helpful, as he has over twenty years of experience in human resources and talent acquisition, in addition to overseeing Vocus' growth from 50 to more than 1,100 employees worldwide.
About Vocus
Vocus is a leading provider of cloud marketing software that helps businesses reach and influence buyers across social networks, online and through media. Vocus provides an integrated suite that combines social marketing, search marketing, email marketing and publicity into a comprehensive solution to help businesses attract, engage and retain customers. Vocus software is used by more than 120,000 organizations worldwide and is available in seven languages. Vocus is based in Beltsville, MD with offices in North America and Europe. For further information, please visit http://www.vocus.com or call (800) 345-5572.
# # #
Forward-Looking Statement
This release contains "forward-looking" statements that are made pursuant to the Safe Harbor provision of the Private Securities Litigation Reform Act of 1995. These statements are predictive in nature, that depend upon or refer to future events or conditions or that include words such as "may," "will," "expects," "projects," "anticipates," "estimates," "believes," "intends," "plans," "should," "seeks," and similar expressions. This press release contains forward-looking statements relating to, among other things, Vocus' expectations and assumptions concerning future financial performance. Forward-looking statements involve known and unknown risks and uncertainties that may cause actual future results to differ materially from those projected or contemplated in the forward-looking statements. Forward-looking statements may be significantly impacted by certain risks and uncertainties described in Vocus' filings with the Securities and Exchange Commission.
The risks and uncertainties referred to above include, but are not limited to, risks associated with possible fluctuations in our operating results and rate of growth, our history of operating losses, risks associated with acquisitions, including our ability to successfully integrate acquired businesses, risks associated with our foreign operations, interruptions or delays in our service or our web hosting, our business model, breach of our security measures, the emerging market in which we operate, our relatively limited operating history, our ability to hire, retain, and motivate our employees and manage our growth, competition, our ability to continue to release and gain customer acceptance of new and improved versions of our service, successful customer deployment and utilization of our services, fluctuations in the number of shares outstanding, foreign currency exchange rates and interest rates.