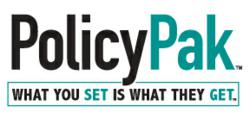 "Spoon.net with PolicyPak brings together the best of application isolation and Group Policy-based configuration management."
Philadelphia, PA (PRWEB) October 11, 2012
PolicyPak, a leading provider of desktop management software that delivers, enforces, and remediates application settings, has added Spoon.net's virtual application software to its list of PolicyPak integrations.
With the Spoon.net integration, IT Admins can use PolicyPak Professional to dynamically configure and lock down settings for dozens of out-of-the-box applications that run in Spoon.net's virtual environment, including Flash, Java, and Firefox. Spoon.net-using IT Admins can use Group Policy or their desktop management tool of choice to deliver, manage, enforce and remediate application settings and ensure and control when application updates are performed..
"PolicyPak enhances the value of the Spoon.net application virtualization platform in Active Directory environments," said Kenji Obata, founder and chief executive officer of Spoon.net. "Spoon.net with PolicyPak brings together the best of application isolation and Group Policy-based configuration management."
"Using Group Policy enforcement within virtual applications is a highly effective way to stay compliant and prevent security problems, especially when many employees like to unravel any settings put into place," says Jeremy Moskowitz, founder of PolicyPak and Microsoft Group Policy MVP. "PolicyPak Professional not only comes with numerous, pre-configured Paks for popular applications like Java, Skype and Flash, IT Pros can use the Design Studio tool to create customized Paks to lock down settings on homegrown and other applications."
The Spoon.net integration is the latest in PolicyPak's list of tools using Microsoft Active Directory to manage applications in virtual environments. PolicyPak manages applications on target machines, which include desktops, laptops, VDI systems, mobile and employee-owned devices.
IT Admins can find out more about PolicyPak by attending a Group Policy Webinar at the PolicyPak Website, or by calling (800) 883-8002.
About PolicyPak Software
PolicyPak Software (http://www.policypak.com) is the leader in application compliance and desktop management tools for Active Directory. The software enables IT pros to deliver, lockdown and remediate settings for desktops, laptops, VDI sessions, company devices, as well as personal "BYOD" devices. PolicyPak was founded by desktop management expert and Microsoft Group Policy MVP Jeremy Moskowitz.