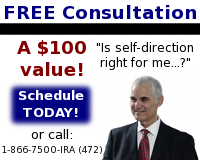 Obtaining private loans is a process of gaining the lender's confidence and proving your ability as a successful investor. Many investors believe they are entitled to borrow money. These people usually fail.
Atlanta, GA (PRWEB) October 16, 2012
Jim Hitt, CEO of American IRA, LLC-A National Provider of Self-directed IRAs-Offers His Expert Opinion on a Question Frequently Asked "Where to Find Investors". These questions are being raised more frequently now more than ever as banks tighten their criteria making it more difficult for investors to find a traditional bank loan. In this press release, Jim shares his expertise in this area.
Looking for private money is not an art. It is not a difficult process to learn Where to Find Investors. It's a fairly simple process with lots of benefits such as:
1. Generally there are no points, as opposed to a hard money lender which will generally charge points.
2. There are no payments in some cases, particularly if it comes from a Self-directed Real Estate IRA. (Sometimes the investor says "I don't need the cash flow because it's in my IRA, I'd rather have the extra one or two percent."). That is a great situation as no payments will need made until the house sells
3. The terms are set with the private lender, not the bank. Generally there's no personal credit required and no credit check.
4. Generally, there are no personal guarantees. Banks require personal guarantees. Private lenders generally don't require personal guarantees.
5. Sometimes it is possible to get dollars upfront for funding expenses though many private lenders will say no money upfront. Others will say 100% as long as the Loan to Value is 50% or less.
6. The decision can often be made right then and there, or very close to right then and there.
So, how is it done?
1. The beginning of learning Where to Find Investors is a conversation. Get the conversation started with an introduction letter, and a profile.
2. Set up a one-on-one appointment. Get a commitment if a commitment is available.
3. Remember, this is not begging and it is not selling…it's not a game of chase. Many people have accounts that have not gained since 2000. These individuals would feel real happy about getting a half percent of someone's money.
4. A well secured 55% Loan to Value on a piece of real estate that's a first mortgage at eight or nine percent should be a very attractive investment, provided steps have been taken to make them feel comfortable.
5. Keep in mind what most lenders want to know "Will they get their money back?" How much interest they will be paid means nothing to them if they lack confidence in whether the loan will be paid back.
Back to the main questions "Where to Find Investors?"
1. People should most often start with prospects they know.
2. Another way people meet investors is through mixer events. For instance, American IRA sponsors client mixers in which clients and guests come to a meeting and share what they are looking to do and what funds they are seeking. The investors in attendance at the meeting watch these individuals carefully and decide whether or not they are willing to loan them money.
3. The other thing is if a person has private lenders currently. They set up a meeting with their private lenders and when they're talking to them, they ask for referrals. They send them a payment on the first of the month and they're right on time. Then they ask "Did you get your payment? How's everything going? Great, do you know anybody else who would like to get a nice consistent return on their money? Not this week? Well, keep us in mind."
Jim Hitt concludes, "Obtaining private loans is a process of gaining the lender's confidence and proving your ability as a successful investor. Many investors believe they are entitled to borrow money. These people usually fail. The successful investor is professional and respectful, and provides proof of their ability or background."
About:
American IRA, LLC was established in 2004 by James C. Hitt in Asheville, NC.
The mission of American IRA is to provide the highest level of customer service in the self-directed retirement industry. Mr. Hitt and his team have grown the company to over $250 million in assets under administration by educating the public that their self-directed IRA account can invest in a variety of assets such as real estate, private lending, limited liability companies, precious metals and much more!
As a self-directed IRA administrator they are a neutral third party. They do not make any recommendations to any person or entity associated with investments of any type (including financial representatives, investment promoters or companies, or employees, agents or representatives associated with these firms ). They are not responsible for and are not bound by any statements, representations, warranties or agreements made by any such person or entity and do not provide any recommendation on the quality profitability or reputability of any investment, individual or company. The term "they" refers to American IRA, located in Asheville, NC.