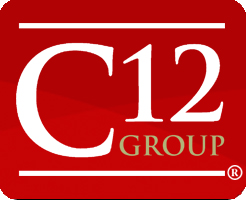 Gwinnett County, GA (PRWEB) October 11, 2012
MD&E Clarity has been designated for the second year in the row as Best Staffing Agency in Gwinnett County by Gwinnett Magazine. MD&E Clarity is also celebrating their 20th anniversary this year and to receive the Best Staffing Agency for 2012 is very timely.
Eleanor Morgan, CEO of MD & E Clarity and C12 member says "I am very excited to receive this award for my team as they are very supportive in helping to bring more integrity into their interactions with the business community."
Morgan shared that her involvement in C12 Women's group for Atlanta has helped her to keep her focus on priorities of managing MD&E Clarity for God and keeping the long term focus on God's kingdom investment. Morgan say "Having peers and a great leader in Caroline Mendez, C12 Area Chair, who can offer advice and hold me accountable to my commitment based on Biblical Principles, is a great help in this process of growth."
C12 Groups are designed for CEO/Owners who desire to grow their businesses into all they can be in both success and significance. They focus on life-long learning and interaction among business professionals through "best practice" business and ministry materials that incorporate Biblical principles.
Buck Jacobs, a dedicated Christian, author and CEO, founded C12 in 1992. C12 is a growing network of more than 1000+ members in 75 metro areas across America and is comprised of Christian CEOs and business owners who seek to grow professionally and spiritually with other like-minded executives.
# # #
If you would like more information on The C12 Group, please visit http://www.C12Group.com or contact Caroline Mendez at 678-361-6040.
The C12 Group North Georgia
3899 Noblin Creek Drive
Duluth, GA 30097
Phone: 678-361-6040
Caroline.mendez(at)c12group(dot)com
http://www.c12northgeorgia.com