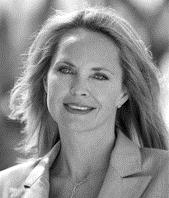 (PRWEB) October 12, 2012
Beth Dickerson, a seasoned real estate veteran, serving the Boston MA market, has rejoined the prestigious Haute Living Real Estate Network. This exclusive circle of leading real estate agents is invited to bring opulent estates and luxury properties to Haute Living readers. Dickerson is recognized for her solid knowledge of real estate trends in Back Bay, Beacon Hill, the Waterfront, and the South End neighborhoods, as well as the surrounding areas. She consistently and systematically keeps herself well informed on the status of residential properties throughout greater Boston. Haute Living Magazine will feature Dickerson as an exclusive Haute Living real estate professional.
About Haute Living Real Estate Network:
Haute Living Real Estate Network specializes in selecting top real estate professionals, creating the most prominent directory for exclusive listings. The network website is an online destination for all things real estate-related and features daily blog posts providing up-to-date news on affluent markets and real estate developments. Access all of this information and more by visiting http://www.hauteliving.com/hlrn.
About Beth Dickerson:
Beth Dickerson began her real estate career more than twenty years ago in 1986. Her experience in Boston real estate is not only one of the best, but one of the most seasoned and trusted in the industry. Beth was the proprietor of her own real estate company for several years before she joined the residential division of R. M. Bradley in 1993 where she maintained a top producing sales position for more than a decade. In November of 2003, Beth founded her own boutique real estate firm, Dickerson Real Estate, which she merged with Gibson Back Bay | Sotheby's International Realty in 2007. As one of the most respected and trusted professionals in the industry, Beth has listed and sold more than 700 properties and personally overseen in excess of $1 Billion dollars in closed transactions throughout greater Boston.
Beth's intense loyalty, valued commitment, and wealth of knowledge have all played a vital role in her great success. The satisfaction of her clients has been illustrated through Beth's large number of repeat buyers, sellers, and more specifically through the innumerable referrals she receives from her clients. Beth makes every effort to achieve the right fit for each individual client by listening and understanding their individual needs, and never giving up until those needs are met. For her sellers, this further entails custom tailoring a marketing campaign for every property she lists. For buyers, Beth's experience in assisting purchasers to determine which property will best suit their needs in terms of location, size, amenities, as well as particular and individual needs is unparalleled,
A long time residents of Boston's Back Bay, Beth has had the honor of being President of the Downtown Council of the Greater Boston Real Estate Board, she has been recognized many times over by Sotheby's International Realty for achieving significant sales and she is also very active in many charities in town. For over ten years she has been a Co-chair and Committee Member for the Massachusetts General Pediatric Hospital for Children. Beth also serves as a member for the Perkins School for the Blind, Emerald Necklace Park Conservancy, Community Music Center of Boston, and the Boys & Girls Club of Boston, in addition to making many charitable contributions to dozens of other organizations throughout the Boston area.
To learn more about Beth Dickerson, visit her HLRN Profile at http://www.hauteresidence.com/member/beth-dickerson/
To view her current listings please visit: BethDickerson.com or SothebysRealty.com.