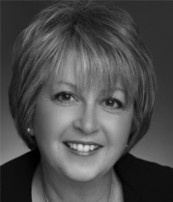 (PRWEB) October 12, 2012
Louise Remillard, a prominent real estate agent in the Montreal Canada market, has re-joined the prestigious Haute Living Real Estate Network. This exclusive circle of leading real estate agents is invited to bring opulent estates and luxury properties to Haute Living readers. Recognized for her market knowledge and her negotiating skills, Remillard assures that each buyer and sellers' transactions are as painless and profitable as possible. Haute Living Magazine will feature Remillard as an exclusive Haute Living real estate professional.
About Haute Living Real Estate Network
Haute Living Real Estate Network specializes in selecting top real estate professionals, creating the most prominent directory for exclusive listings. The network website is an online destination for all things real-estate-related and features daily blog posts providing up-to-date news on affluent markets and real estate developments. Access to all of this information and more by visiting: http://www.hauteliving.com/hlrn.
About Louise Remillard
Values of integrity and honesty as well as true team spirit and excellence in clientele service are what set us apart.
As president and founder of Profusion Realty, Exclusive Affiliate of Christie's International Real Estate, member of the Board of Regents of Who's Who in Luxury Real Estate, exclusive member of Haute Living Network, Louise proudly heads up a team of 40+ realtors but her passion remains selling luxury real estate.
Respected for her expertise and her profound knowledge of luxury real estate, Louise brings positive, straight-talking passion and commitment to real estate. The media seek her opinion, whether in the Montreal Gazette, La Presse, Journal les Affaires, The Globe and Mail, The Wall Street Journal, CBC, CTV, TVA and LCN; Louise enjoys being a regular contributor on matters pertaining to real estate.
Her properties have been featured in such renowned publications as the Robb Report, International Herald Tribune, The New York Times, The Wall Street Journal, Exceptional Properties, Luxury Real Estate, Montreal Home to name a few. Profusion's portfolio of Luxury Real Estate is without the shadow of a doubt one of the finest in the Greater Montreal Area.
Among the many charities she believes in and contributes to, she has committed to being a board member of the Quebec chapter of Habitat for Humanity, an international non-profit organization helping low-income families find safe housing by building affordable homes that meet their needs.
Louise considers herself very fortunate to be working with a close group of experienced brokers and individuals who are both competent and pleasant to deal with: Carl Rémillard Fontaine, her son and partner, Marie-Claire Rémillard, her daughter, Laurence Simpson, Lynda Premerl and Geneviève Chapdelaine, her valuable team members.
Working with Louise Rémillard's team will offer you unparalleled client service, and exceptional local and international exposure and visibility.
To learn more about Louise Rémillard, visit her HLRN Profile at http://www.hauteresidence.com/member/louise-remillard/