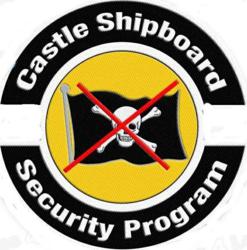 It's not enough to be good. You must prove it every day.
(PRWEB) October 13, 2012
Castle Shipboard Security Program (CSSP), a leader in training for maritime security and defense including anti-piracy, counterterrorism, civil threats (such as contraband and human trafficking), and civil unrest, is pleased to announce its new Client Services contractors Mr. Kristoffer Kuhlman and Mr. Marcial Regidor. As Client Services Specialists, Mr. Kuhlman and Mr. Regidor will be key elements in CSSP's new quality assurance program.
CSSP understands its responsibilities of assuring the most appropriate services possible to its clients, whether students or agencies, maritime companies, and educational institutions which use various CSSP courses for their in-house training programs. To this end, clients will contact or be assigned to Mr. Kuhlman or Mr. Regidor, who will work in the client's behalf. The assigned Client Services Specialist will oversee the quality and consistency of the training services that our clients receive.
Both Mr. Kuhlman and Mr. Regidor have extensive backgrounds in business communications and client interaction. They understand the client service process and are fully aware of the complexities of training for maritime security and defense. Mr. Kristoffer Kuhlman can be contacted at csspkriskhl(at)gmail(dot)com or 954-529-0164. Mr. Marcial Regidor can be contacted at 954-839-7274 or csspmregidor(at)gmail(dot)com.