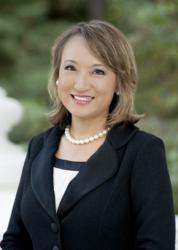 Today marks a renewed global commitment to changing the lives of girls—ensuring equal opportunity, promoting education, and protecting their rights, health and safety
Sacramento, CA (PRWEB) October 11, 2012
Assemblywoman Mary Hayashi (D-Hayward) issued the following statement on the first United Nations International Day of the Girl.
"Today marks a renewed global commitment to changing the lives of girls—ensuring equal opportunity, promoting education, and protecting their rights, health and safety," stated Assemblywoman Mary Hayashi. "Girls in the United States and all around the world still face serious issues that limit their potential and livelihood, and we need to be stronger advocates in breaking down these barriers."
In a multi-year effort led by girls' rights advocates, October 11 was established as International Day of the Girl by a United Nations General Assembly Resolution that passed on December 19, 2011. The official Day of the Girl website recognizes the immense significance of this action, stating, "In reserving a day for advocacy and action by and for girls, the UN has signaled its commitment to end gender stereotypes, discrimination, violence, and economic disparities that disproportionately affect girls."
The main theme of this year's International Day of the Girl is ending the practice of child marriage. The United Nations states that child marriage violates millions of girls' rights, disrupts their education, jeopardizes their health, and denies them their childhood, limiting their opportunities and impacting all aspects of a girl's life.
The International Center for Research on Women reported that 25,000 girls are married off every day. More than half of the girls in Bangladesh, Mali, Mozambique and Niger are married before age 18.
Assemblywoman Mary Hayashi serves the 18th Assembly District, which includes San Leandro, Hayward, Dublin, most of Castro Valley and Pleasanton, and a portion of Oakland, as well as the unincorporated areas of Ashland, Cherryland, San Lorenzo and Sunol.
# # #