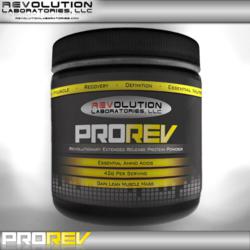 San Diego, CA (PRWEB) October 12, 2012
Revolution Laboratories (RevLabs) is a fast growing company focused on health nutrition sciences. RevLabs Commitment to total fitness sets them apart from their competition. Where some companies provide products that can be monetized, RevLabs offers additional free tools to users to ensure they are best equipped to improve their health and fitness. RevLabs previously released a full line of diet and work out supplements, eBooks to provide diet and exercise advice and plans, online tools to calculate how many calories burned during workouts and recommended intake of nutrients, and online blogs that are updated daily with additional advice and tips. The latest offering by RevLabs focuses on providing instructional videos for a fun and effective workout activity.
Brazilian Jiu Jitsu is a grappling martial arts which focuses on controlling an opponent and subduing them rather than striking. Where other martial arts focus on development of speed and power to land strikes or blows on opponents, Brazilian Jiu Jitsu develops control and focuses on joint locks and holds to gain the upper hand. This system of control rather than striking makes Brazilian Jiu Jitsu an excellent fitness activity for all ages, including children, and for people at all fitness levels. Brazilian Jiu Jitsu can be used for exercise, to learn self defense, or to compete depending on the interests of the user.
The first video released by RevLabs is an instructional video demonstrating one of the most basic and fundamental techniques, an arm bar, which can be used to isolate and constrain an opponents arm and shoulder. The video was created in conjunction with Brazilian Jiu Jitsu Unlimited, a local Jiu Jitsu Dojo located in San Diego. Brazilian Jiu Jitsu Unlimited offers first-class Brazilian Jiu Jitsu and Judo instruction with a friendly environment for men, women and kids of all ages. This video is the first in an intended series to provide video instruction of basic techniques targeted towards promoting health and fitness and to educate and get more people involved in healthy activities.
RevLabs was founded by three avid athletes passionate about the health and fitness industry. The company's slogan is simple "Made by the fit for the fit" with the mission to revolutionize the science behind peak performance. Our exponential growth is a testament to both the effectiveness of our supplements and the quality of our customer service delivered by real people who understand our customers' needs.