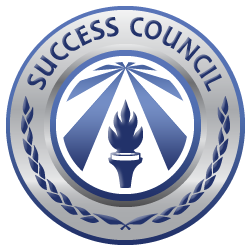 When a leadership vacuum is created, extreme parties have the opportunity to creep in.
Athens, Greece (PRWEB) October 15, 2012
Success Council issued a warning that echoes throughout history from Hitler's Nazi Germany, To the Greeks' Golden Dawn: "When a leadership vacuum is created, extreme parties have the opportunity to creep in to our political systems."
This Phenomenon is happening during Greece's current economic collapse as the Neo-Nazi Group, The Golden Dawn, gains popularity in Greek polls. Success Council warns that Greece is just a few steps ahead of the United States, and it will happen here, too, when people are desperate.
Watch the complete video warning here:
http://www.youtube.com/watch?v=-p1qgfxAFPM&feature=share&list=PL1zCD-urlm3jUAE-MpWaP_PyOx7CncHQB
Enter Greece, and its Neo-Nazi Party, called the Golden Dawn. According to online news magazine The Daily Mail, The Golden Dawn has been growing and expanding since Greece's economic collapse, and now holds a parliamentary bloc.
According to news website Raw Story, there have been reports that the Greek police have been sending the poor and desperate to Golden Dawn leaders for food and assistance, in exchange for their support and loyalty to the neo-nazi group.
In fact, the Golden Dawn is now reaching a global level, as it recently opened a New York branch.
A few weeks ago, the New York Golden Dawn reported on its official website that their goal is to "reach the diaspora of Greeks throughout the world." The Golden Dawn has said that it plans to take action against the "decades of unlimited third world immigration which has brought crime, unemployment, disease and possibly terrorism to the once peaceful Greek cities."
News website Digital Journal recently reported that The Golden Dawn website was recently attacked by Anonymous, a famous computer hacker, and the site is still down.
It seems Anonymous as well as groups like Success Council are speaking out against this group. Success Council blames the desperation of the citizenry coupled with a lack of knowledge for what they say actually causes the problem: government collusion and over involvement.
Conrad White, a member of Success Council said in order to avoid this fate in America, we need to, "1. Reduce the Size of Government; 2. Return to a Free Market Economy; and 3. Embrace the Idea of Personal Liberty and Responsibility."
Failure to do so, he warns, will lead the United States down the same path as Greece. The Greek government reports it will run out of money by December 2012. The United State's debt is currently $16,164,050,000 at time of press.
Standard and Poor's reduced the United State's credit rating one step from AAA to AA+ in August 2011, Egan-Jones Ratings Co. has downgraded the nation three times since July 2011, assigning it a AA-ranking on Sept. 14, and Moody's Investors Service said it may follow suit next year if the government can't decide on a plan to reduce federal debt to GDP. So, the question remains: Could this happen in the United States?
Success Council is afraid so, but to help stop the progression, it is offering a limited number of free online trainings teaching individuals how to profit and prosper from the upcoming economic crash, so they will not be sent seeking help from extreme groups.
About Success Council:
Success Council was founded in 2012, with the goal of teaching people how to protect their assets and profit from the greatest wealth transfer in history. Their mission is to: 1) Educate 10 million people through their online interactive training events; 2) Make 100,000 families wealthy through the information contained in their Members' Area; 3) Create 5,000 leaders armed with the knowledge, skills and resources based on the fundamentals of liberty; and the ultimate goal, is to 4) Create One Free Society.
Company Contact Information:
Success Council
Jarrod Dennis
support(at)SuccessCouncil(dot)com
(310) 622-9925